Popular Social Media Share Buttons
Choose to install share buttons from over 40 of the most popular social channels
Choose your type of buttons
Select relevant website tool(s) to grow your website traffic
Customize the design
Select social networks and tailor the buttons to match your brand
Add the code to your site
Insert your unique ShareThis code to the header section of your website
Copy and paste the placement code
Add placement code wherever you want the tool to appear
Frequently Asked Questions
Got any questions about our products and services? Look no further!
SMS Share Button
Start growing your site content today!
Add the SMS share button to your blog today to increase the amount of mobile audience you receive! The SMS share button allows your viewers to share their favorite pieces of content to their closest friends via text. This makes sharing extremely easy and accessible, try it out today!


Add To Your Site In 3 Easy Steps
Choose your type of buttons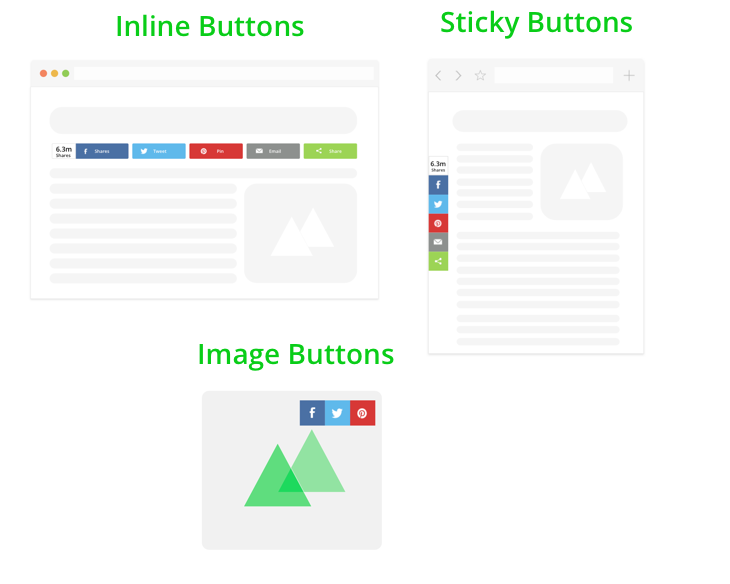 Customize the design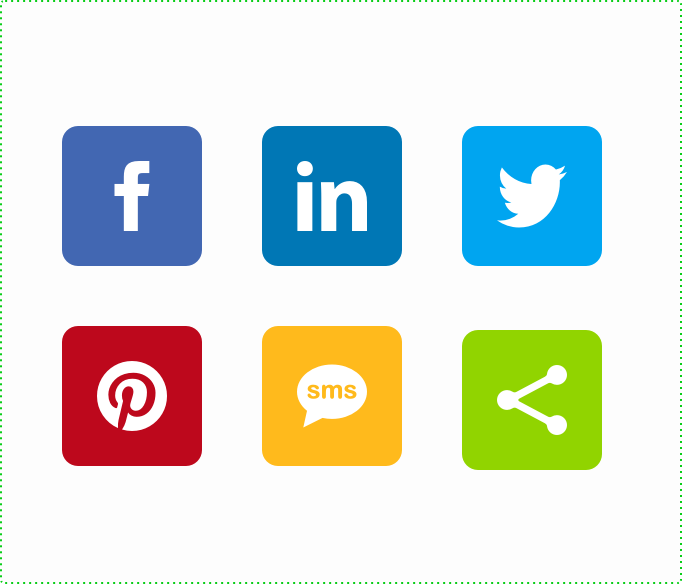 Add the code to your site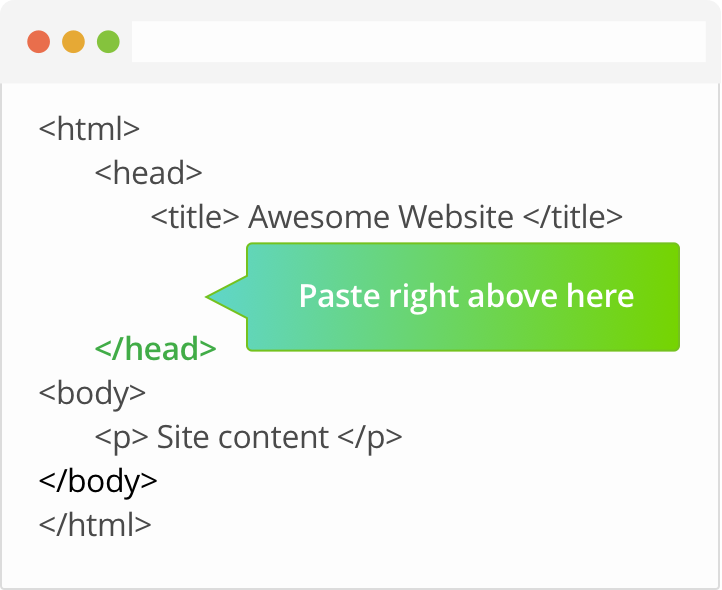 Popular Social Media Share Buttons
Choose to install share buttons from over 20 of the most popular social channels
[social-networks type="social"]
Frequently Asked Questions
Social Plugins
Our CMS plugins and apps make it easier to integrate our tools with your website.
Get your Share Buttons
Enable one-click sharing to start scaling your site traffic today