How to Install Share Buttons on BigCommerce
BigCommerce is a simple yet intuitive ecommerce platform that helps users sell more online. Their interface allows anyone on the web to make a website to further empower their brand. By adding share buttons onto your BigCommerce website, you're unlocking the power of social sharing!
Step 1: Design your share buttons.
Head to the ShareThis design platform. Choose the social channels you want to feature and customize your buttons.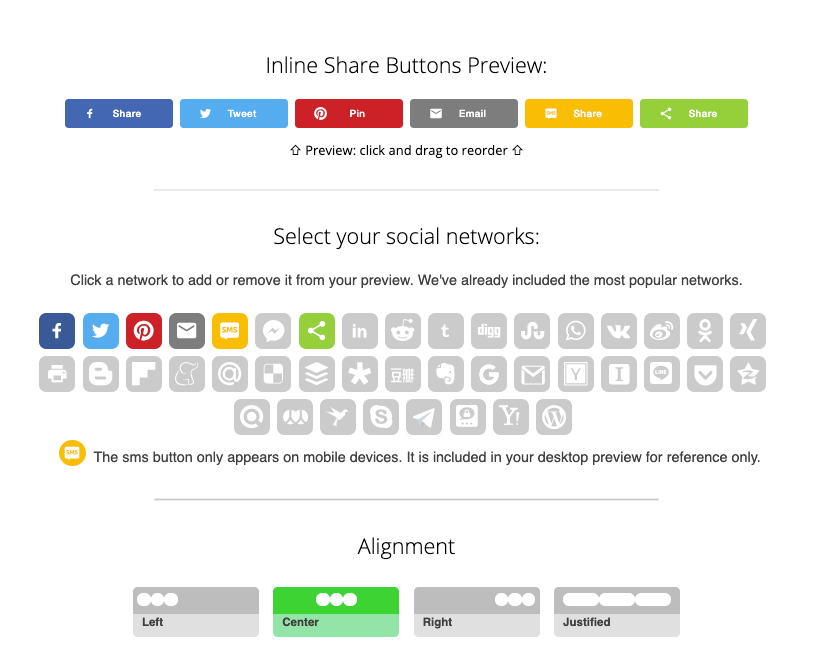 Step 2: Select the Bigcommerce Platform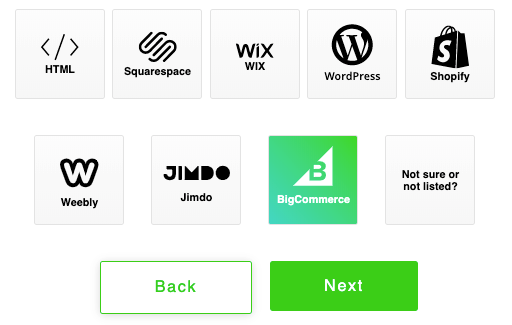 Step 3: Click "Register & get the code."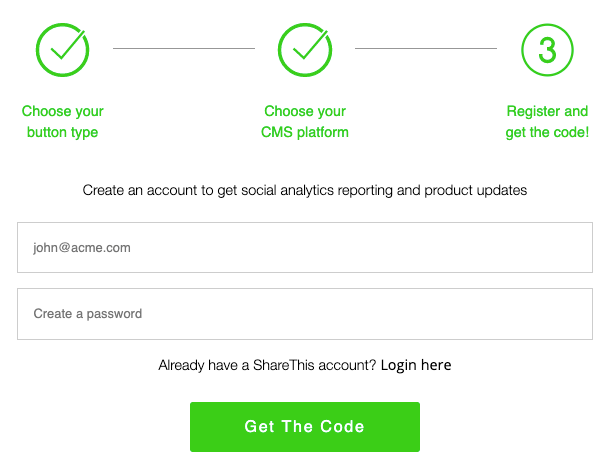 If you haven't registered yet, sign up for free in seconds.
Step 4: Copy code under "Install sharethis.js on your website."
Keep this page open, as you'll come back for the code under the second section. Copy the first part of the code and head into your BigCommerce account.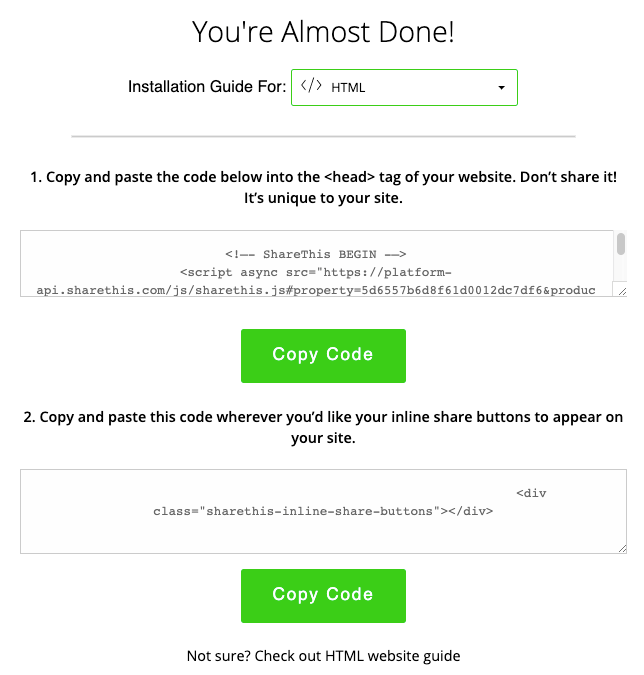 Step 5: Login to your BigCommerce account then go to StoreFront → Script Manager.
Step 6: Create a new script in BigCommerce
Head back to your BigCommerce account and create a new script within "Script Manager". Within the "Script Contents" section paste the ShareThis javascript that you copied in the last step. Once the unique code is pasted, click save.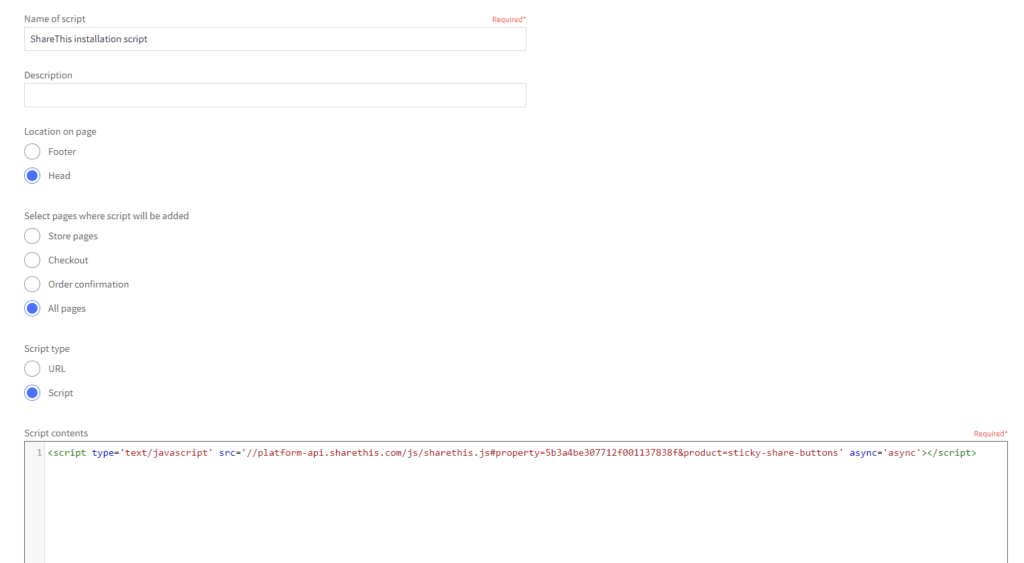 Step 7: Add the Inline Buttons code
Now go back to the "Copy Code" page and copy the second part of the code.

Add the code you just copied anywhere you want them to be displayed.
1. Going to StoreFront → Script Manager → Web Pages through your left sidebar.
2. Scroll down to Web Page Details.
3. Click on the HTML icon as shown in the image below.

d. Add your object where you want it to be displayed. Code for the Inline Share Buttons:
Example: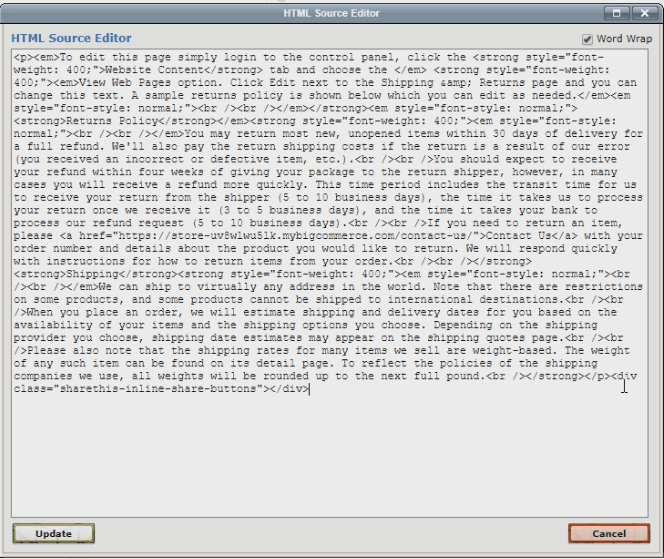 Result: