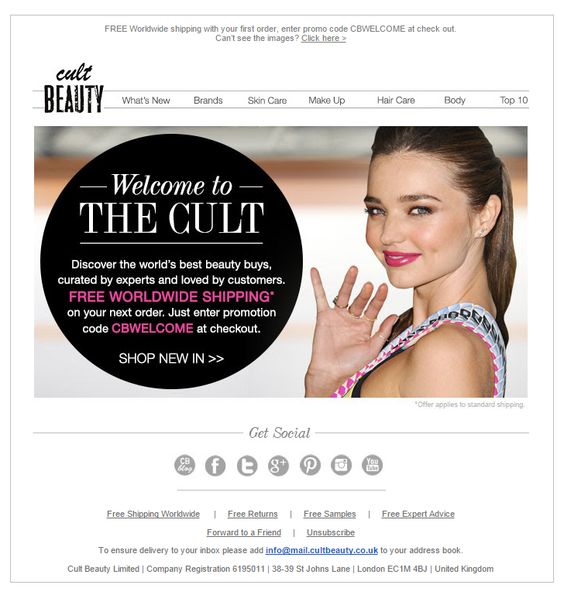 Welcome emails are something akin to the opening set at a concert: You know your audience already likes you (after all, they've willingly signed up for something) but your opener had better be good, or you stand the chance of losing them forever.
Think of your welcome email as the real first impression – as a do-or-die opportunity to wow your audience and take loyalty to the next level. Do it right, and they won't unsubscribe immediately.
Why knock your welcome email out of the park?
Did you know that 74.4% of subscribers say they expect a welcome email after they subscribe, and that welcome emails have an inordinately high open rate of 57.8%, compared to a much more measly average open rate of 14.6% for other types of email? (Bonus: Send your emails in real time, and that same study shows you can boost open rates to 83%.)
And yet, a reported 83% of brands don't make a good first impression. Luckily, you're not a statistic. You can do better. Here's how:
Lesson 1: Be thankful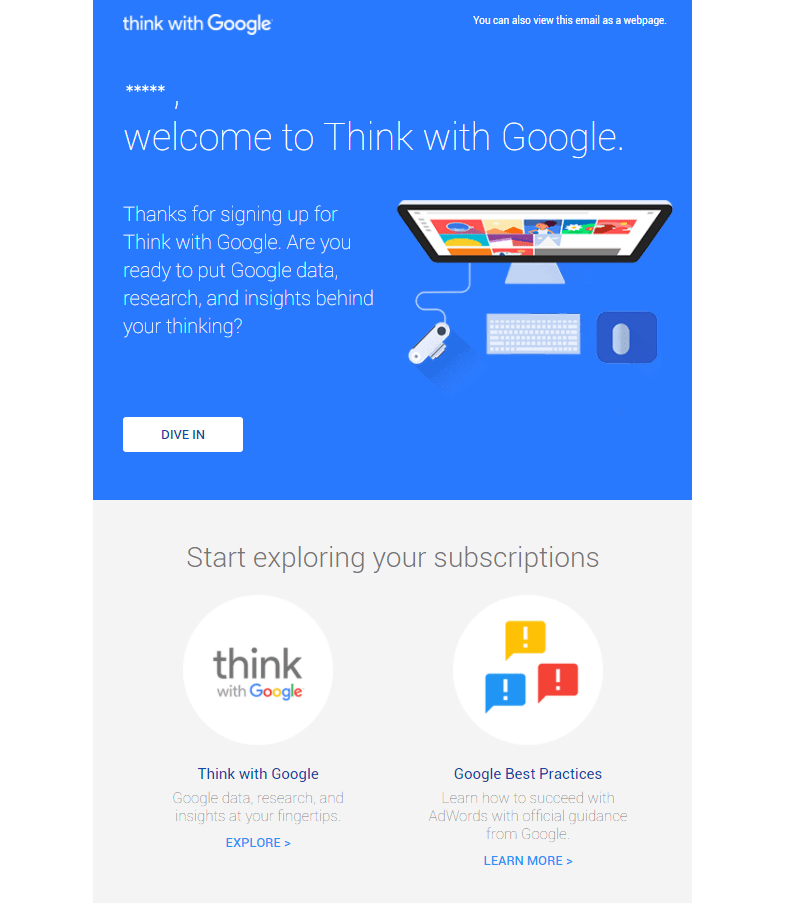 Saying "thank you" is just basic manners, especially when your subscribers have handed over something as precious as their email addresses. So, lesson #1: Don't forget to say "thank you"! And in those exact words, to be safe.
Lesson 2: Get personal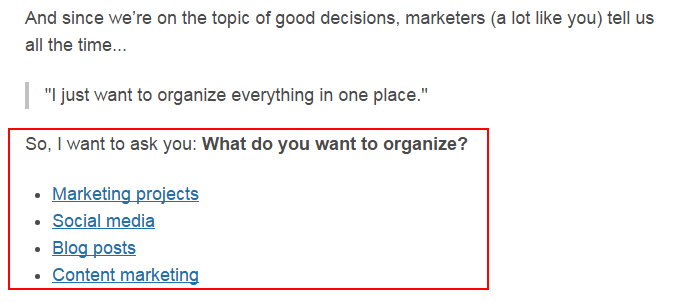 Gimmicky or not, there's a reason why we recommend email personalization: it works.
We're not talking about simple fill-in-the-blank name personalization, either. What we're talking about is true, helpful personalization: In your welcome email, invite subscribers to slim down their subscription settings to receive the content they really want. Not only will you have happier, more satisfied, and more loyal subscribers, but you'll also reap much lower unsubscribe rates.
Lesson 3: Re-introduce yourself
After a word of thanks and personalization, the most important element of your email is that it re-introduces new subscribers to who you are and, if appropriate, why they signed up in the first place.
Always remember, there are two types of subscribers out there: 1) the ones who read obsessively and fiercely guard their email addresses; and 2) the ones who eagerly sign up for everything and, by the time your welcome email hits their inbox, have already forgotten who you are.
Write your re-introduction for this second type of subscriber, while keeping it on-brand to meet the first's expectations.
Lesson 4: Stay on-brand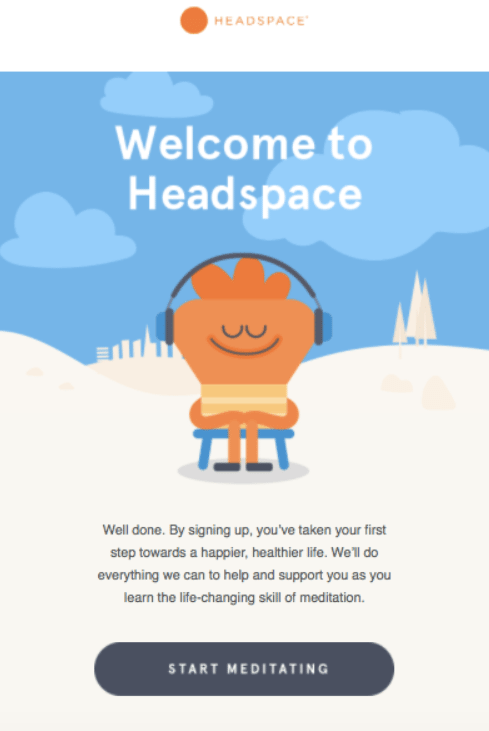 Speaking of, one of the most important aspects of your welcome email? Stick to your brand voice and personality, to build a seamless brand experience, build brand affinity, and boost customer loyalty.
So, if your brand voice is casual and catchy, your welcome email should be casual and catchy. If you take a more formal approach on your website, mimic that in your welcome email. Remember, this is your first step to building a lasting relationship; make it good.
Lesson 5: Deliver on (or offer) an incentive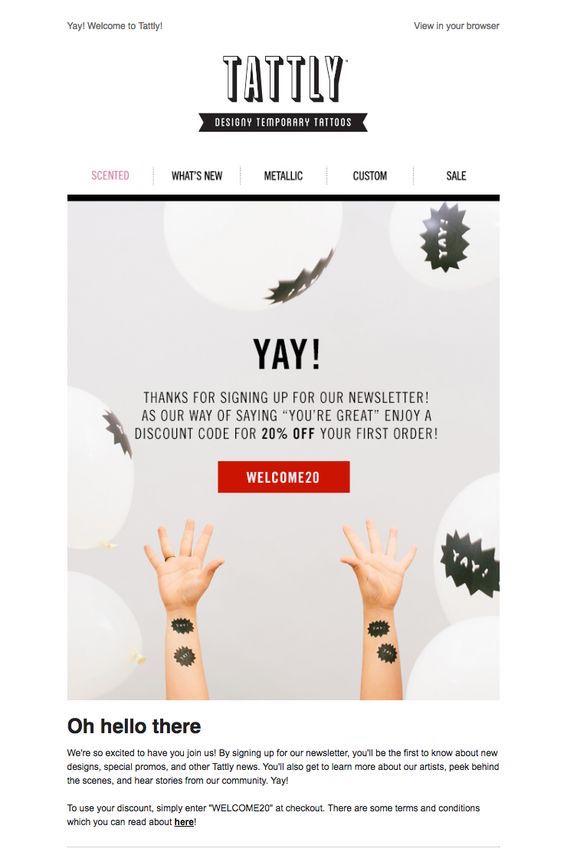 If you offered an incentive – a free eBook, a discount code, an Instagram giveaway, etc. – in exchange for a subscriber's email, deliver it immediately. Immediately! Not in the second email. Not even at the bottom of your welcome email.
Deliver your incentive right there, at the top of your very first email. This is how you show subscribers that you're trustworthy (and thus email-worthy).
And hey, if you didn't offer an immediate incentive in exchange for an email, here's your chance to over-deliver. Offer your subscribers something special –they'll love you for it!
Lesson 6: Set expectations
The most responsible way to look out for the long-term health of your email list us to set expectations.
Right off the bat – likely toward the bottom of your welcome email – let subscribers know what to expect: what kind of emails you'll send, how often you'll email, and what your emails will contain.
Is this the first email in a series? Will you offer subscriber exclusives? Are subscribers the first to be in-the-know?
Define your relationship from the get-go – and, if you want to get next-level about it, let subscribers either opt out or opt down to a lower level of engagement. You'll net happier, more loyal subscribers who know (and consent to) exactly to what they're getting into.
Lesson 7: Be social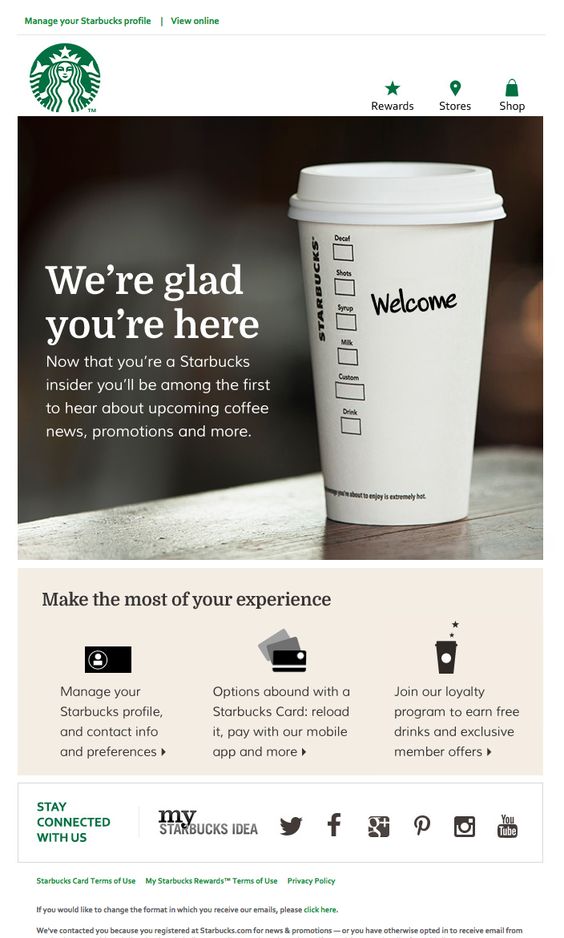 Encourage further engagement by linking to your active social channels. Bottom line: People are more likely to engage on a regular basis via social channels than they are via email or any other communication method. So, invite that engagement. Bonus points if you also provide social proof in your welcome email.
Need help with Lesson #7?
Social linking doesn't have to be rocket science. Now, it's easy than ever to insert our ShareThis social media follow buttons into your HTML emails. Just a few steps, and you're done! It doesn't get much easier than that.