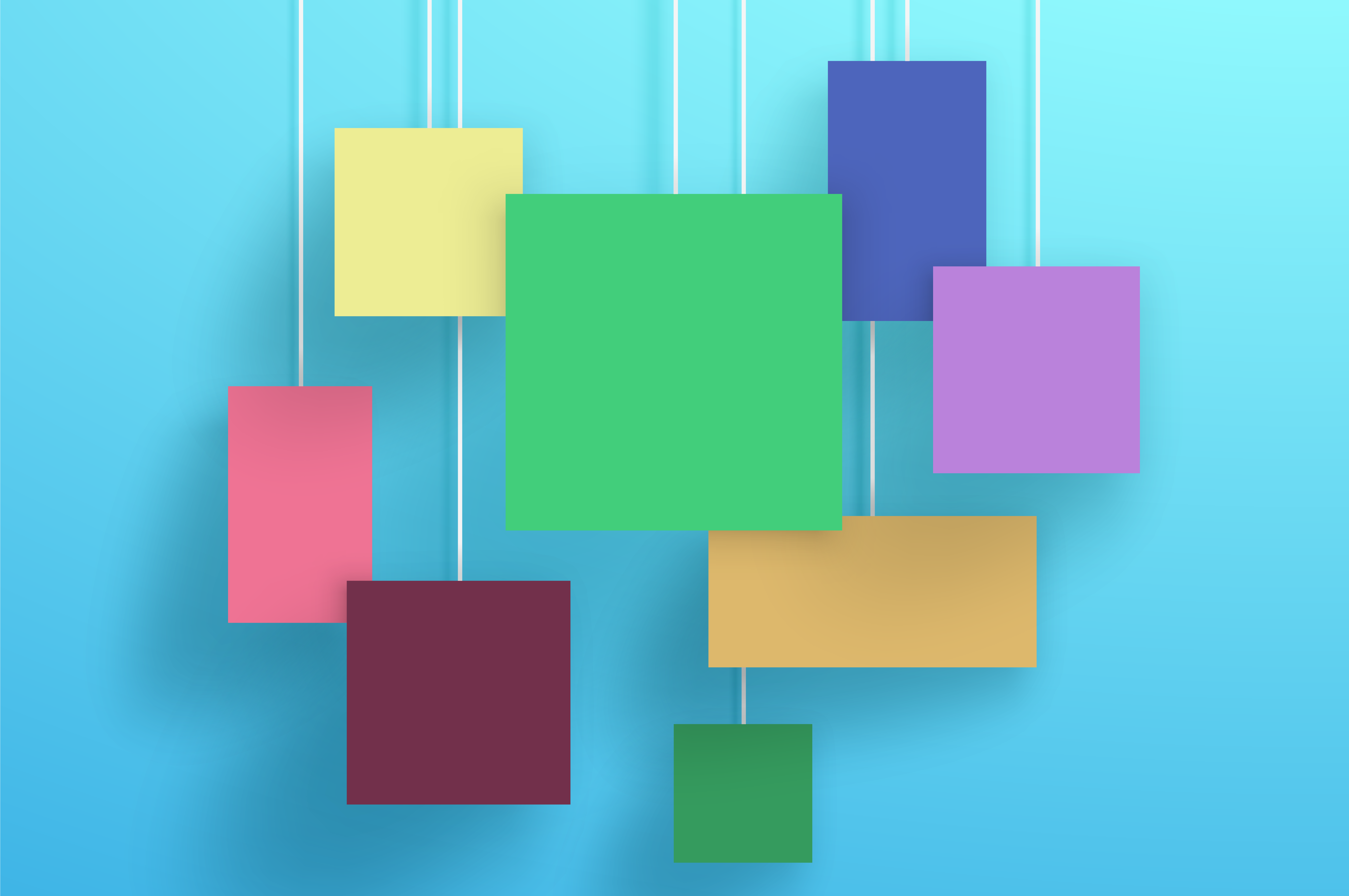 Ah, the Facebook cover photo. Your personal billboard. Your first impression. Your chance to shine.
There have been many changes and updates to Facebook cover photos – psst! check out the latest guidelines for Facebook cover photo sizes & dimensions– but no matter what, the cover photo has remained front and center: It's there, it's proud, and it demands to be awesome.
Indeed, if an image speaks a thousand words, then your Facebook cover photo sure is wordy. It's a story in visual format. It must tell something about you or your brand. Perhaps you want to showcase your product or flaunt your personality? Maybe you want to inspire action or evoke emotion?
Whatever your goal, you're probably out for some inspiration of your own. After all, you have found your way here, to 50 examples of great Facebook cover photos. We've grouped them by category and called out our favorite features – each brand's best-in-class accolade – so you can find inspiration in the best and then go rock your own Facebook cover photo.
(But before you do, make sure to grab our Facebook cover photo templates & design tools. No need to reinvent the wheel!)
Winners: retail & e-commerce
1. 1-800-Flowers.com
@1800flowers

There's nothing quite like the holidays to grab hold of customer's dreams, wishes and nostalgia. So, if you sell seasonal products, or if your sales ramp up for the holidays, or if you're just a big fan of the season, consider doing as 1-800-Flowers does: swap your standard cover photo for a holiday version, and celebrate the season with glad tidings and holiday symbols.
Best in class for: The holiday spirit
If you're in the travel or hobby business, you have a unique advantage: You can tug at your customer's heartstrings. And that's exactly what Add Helium, a scuba supply company, does in this cover photo, which pairs a dive-lust photo with a simple reminder – they're your rebreather experts. Because wouldn't you rather be here? Bonus points for being very obvious about what they do, while keeping it interesting.
Best in class for: Action shots
3. Aïshti


Color-blocking isn't restricted to blocks, did you know? Aïshti uses out-of-the-box color blocking perfectly, by employing a striking (but not distracting) violet color palette to set off the orange-colored flower – the brand's signature hue, by the way. And they do it in a gentle, non-jarring way (uncommon with color blocking, if we're being honest.) It's calming, it's irresistible, it's seamless, and it's very memorable. You're not going to forget this image, any time soon.
Best in class for: Use of color

When does a cover photo tell a story? When it's not all about you, but the story behind you. Take this example from BellaSoleil.com, an Italian pottery store. Instead of displaying their wares front and center (they do keep those in rotation!), they took the opportunity to highlight their wares' journey: a winding path through rural Italy. If their audience knows even a bit about what BellaSoleil.com offers, then this photo will instantly call to mind thoughts of its origin story.
Best in class for: Subject-adjacent photography

There's nothing quilters love more than a great quilt, and so The Calico House uses the quilt motif to showcase their offerings. This "quilted" cover photo – a collage, by any other name – clearly showcase what The Calico House does, while also offering the company's fans a bit of eye candy and visual inspiration: Don't you want to stop what you're doing and quilt right now? You would, if you were a quilter!
Best in class for: Inspiring action

A one-stop shop for all things pet-related, Chewy.com definitely knows its audience: doting pet parents who want to shower their four-legged (and otherwise) family members this holiday season. The result cover photo mashup is marketing gold, blending an adorable pup with a holiday invitation – plus, a carefully placed (but not obnoxious) sleigh full of Chewy.com goodies. Well played.
Best in class for: Keeping it lighthearted
7. Deus Ex Machina Motorcycles
@DeusCustoms

A company like Deus Ex Machina Motorcycles, a custom-bike builder, could definitely employ machinery close-ups and plenty of chrome in their cover photo, but instead they go the other way: they pull back from the shiny and let their typography take center stage. They know they don't have to show off; their reputation does the talking. And so, their cover photo rough, it's a little bit gritty, and it's unique – just like the company's custom-make bikes.
Best in class for: Letting the typography do the talking

Great news! Symbolism isn't just for college English class anymore. Now, you can use it in your Facebook cover photos to tell a story without actually telling the story. The Good Twin does a good job at leaving a little bit to the imagination, using brand-relevant symbols – feathers, arrows, stars, gems, and other nature symbology – to show off its brand values and lifestyle, not to mention its focus on simplicity and style.
Best in class for: Symbolism (ba-dum-ching!)

It's 2018 and whitespace no longer has to be white. Enter this example from J.Crew, which perfectly demonstrates how any color can work as white space. It's very season-appropriate and, even better, is sophisticated and cool. What's more, the brand uses plenty of complimentary reds in their products, to create a very cohesive photo that manages to pop, not blend. It's stand-out, in all the right ways.
Best in class for: Seeing red
10. KiwiCo
@kiwico_inc

If you think you can't show off your products without seeming salesy, check out this example from KiwiCo, a company dedicated to STEAM for kids 0-16+. Using symbols, typography and, yes, strategic product placement, the company pulls together an uncluttered Facebook cover photo that tells a story – the story of how KiwiCo can set your kiddos on a fun path to science, technology, engineering, the arts, and math.
Best in class for: Showcasing its products
11. Mt.MaskingTape
@mtmaskingtape

If you have a cool product, then why not use your cover photo as a showcase? Take Mt.MaskingTape, a brand that embodies the motto, "Making is Fun." Using fun color, a bit of strategic product placement, and simple photography, they highlight their product and their company personality. Because who else would treat washi tape to its very own fashion show and runway?
Best in class for: Product placement

Old Spice has smartly refreshed its brand over the last several years, which is very evident in this fantastic Facebook cover: It's muscle, it's strength, and it's oh so manly. They're poking a little fun at their masculine image – but like, you should know that it really will keep you dry and great-smelling, even if the sharks are circling – and it works as perfect complement to their brand image.
Best in class for: Unabashed branding

If you're in a crowded industry like Printed.com (on-demand printing), then you'd do well to showcase your product: Show people what your product really looks like. No, not a mockup: the real thing! Especially if your real thing is as slick and sleek as Printed.com's newest collection, which clearly shows its high quality, muted colors, and appeal to the Millennial aesthetic.
Best in class for: Real talk, not digital mock-ups
14. Wild Rumpus Books
@wildrumpusbooks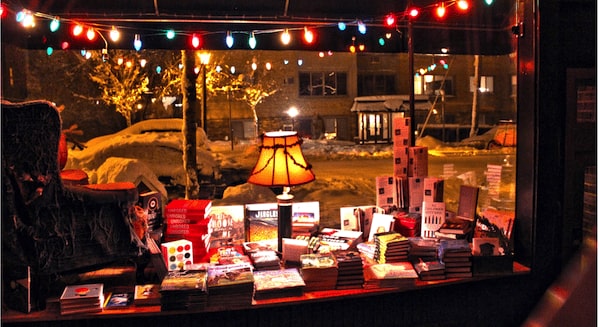 If there's anything book-lovers love more than a good book, is a good book and great ambiance. And that's why this cover photo is so perfect: Low lighting, powdery snow, and a window full of books – it's the reader trifecta. Bonus points for another of their cover photos, which showcases the free-range chickens that freely roam the bookstore.
Best in class for: Setting the stage

Winners: food & beverage
15. 99 Bottles

You know what's way, way better than a boring "Coming Soon" sign? This throwback (and hmm-inducing) Facebook cover photo from 99 bottles. As technicalities go, "Please Stand By" isn't much different from the aforementioned "Coming Soon," but with that old-school TV background and unconventional please-wait terminology, you're almost guaranteed to do a double-take. And think back to your childhood, if you were born sometimes in the 80s or earlier.
Best in class for: Irresistible cliffhanger
16. In A Pickle
@InAPickleRest

And the award for most drool-inducing photo goes to… In A Pickle! Well done. So very, very well done. In A Pickle, a restaurant that showcases many unique-to-them creations, does a fantastic job at transmitting taste, scent, and texture through their cover photos. I mean, if this image doesn't grab your cravings by the horns, then another one will. Guaranteed. And that's definitely the point.
Best in class for: Mouthwatering photography
17. Nutella
@NutellaUSA

Let's be honest: You could probably sell Nutella by showing a jar, a spoon, and some delicious hazelnutty goo. But Nutella takes it a few steps further (and many steps more aesthetically pleasing), to design a table full of Nutella goodness: everything and anything you could use to spread, dip, and otherwise use as a vehicle to get Nutella into your mouth. STAT. No, really. BRB, running to the grocery store.
Best in class for: Options. Oh, the mouthwatering options!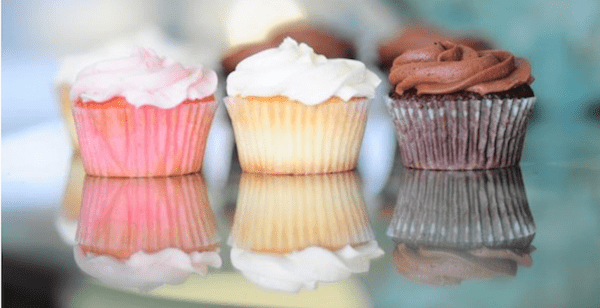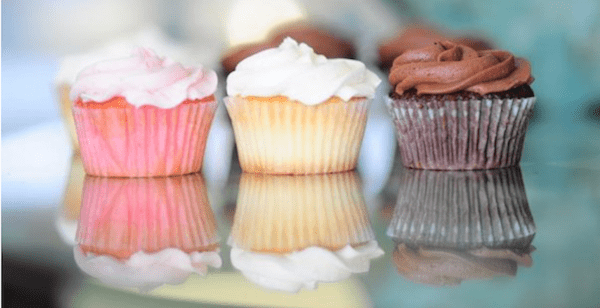 And… cue drooling. Here's another example of a food brand using their Facebook cover photo to inspire watering mouths and cravings all over. Sugaree's bakery does that very well, choosing perfectly coiffed food and plenty of color, to create inviting food photography that probably inspires pilgrimages to their bakery. Indeed, this photo does take the cake, doesn't it? (Sorry, alllmost made it through without a pun!)
Best in class for: Edible imagery
19. The Tea Spot
@TeaSpot

Who knew tea could be so fun? That's the idea behind The Tea Spot, which always has a great time with its Facebook cover photos. This one's a great example, using color gradients and a sense of movement – can't you just feel the tea, falling in a fan across the table? – to help you feel and experience a product that you can actually feel and experience. Yet. Because not you want to go get some, amiright?
Best in class for: Adding dimension

Winners: agencies & services

In today's environment, some of the best advertising is unconventional: Hit consumers with the unexpected, and you have a better chance of catching their attention. Adfreak knows this well, as they also know that unbuttoning the corporate personality resonates well with audiences. So, they do both with their cover photo, which displays both their humor and their company culture.
Best in class for: Unbuttoned personality
21. Innovative Global Vision
@IGVINC

Sometimes, it's necessary to highlight your unique selling points, as is the case with Innovative Global Vision. While the name doesn't immediately tell you everything the company does, its Facebook cover photo sure does: Using simple imagery and clear words, you immediately understand the company's offering: social media, SEO, video production, and other digital media for your brand.
Best in class for: Stating the non-obvious

If you're after a back-to-basics kind of cover photo, consider this entrant from Fiverr. As a company dedicated to connecting freelancers with the businesses who need them, Fiverr demonstrates it can do just that: Cover photo testimonials, each paired with a face, to demonstrate through word and image that Fiverr fulfills its promises. It's credibility in its simplest form, and it works.
Best in class for: Use of powerful testimonials

Yes, we're serving up another screenshot that doesn't do justice to Facebook cover video: Post Planner keeps it simple with their video, which simply highlights each benefit of their service. What do we mean by that? For example, instead of saying that they offer "Social Media Management" as a feature, they highlight the benefit: it's "smarter" because it helps boost your engagement, clicks, and sales. Clear, concise, and screaming for a click.
Best in class for: Brandishing benefits

Salesforce knows that good people love to know they can make a change. And that's why the brand has chosen their Facebook cover photo to inspire – to incite their clients to use the Salesforce platform as a vehicle to fulfill their goals. Because, let's be honest – the alternative (an image to promote could-based CRM software) wouldn't ever pull at the heartstrings the way this image does.
Best in class for: Inspiring action
25. SocialMouths

Think you can't showcase social proof without acting like braggart? It's certainly a tightrope walk but we think it's doable, such as in this example from SocialMouths: The image is friendly and approachable, but it also clearly demonstrates social proof: Top 10 Social Media Blog by Social Media Examiner. Twice. Yeah, it could sound like bragging but the image (and a smile) do a good job in offsetting that feeling.
Best in class for: The humble brag

Ah yes, another collage. And another that's just pitch-perfect! This time, it's Sprinkler, using their Facebook cover image to show off the people behind their company. But, not just any people: smiling people, happy people, silly people. Employees with personality. Because again, this is 2018 and your customers want to know who you are, not just what you do.
Best in class for: Adding the human touch

There's (almost) nothing simpler than this cover image from Squarespace: "Make it.", repeated over and over again. It's part inspiration, part call-to-action.And, with a company like Squarespace – a service that makes websites easy – that's perfect alchemy. If clients were on the fence, this might just push them over it. Because what's simpler than the simplest invitation to just, "make it"?
Best in class for: Keeping CTAs fun

Winners: news & media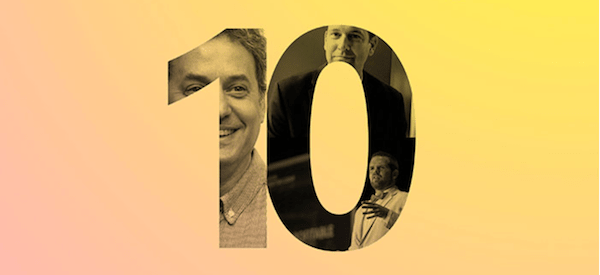 Who says you have to use typography to call attention? Brandingmag knows that numerography is where it's at, and so they freely use numbers paired with imagery to call attention to their latest issue (and its contents). It's new, it's different, and we know it's effective. Bonus points for their use of simple, almost monochromatic color.
Best in class for: Numerography
29. Brit + Co
@BritandCo
The holidays are not restricted to red, green, and shades of glimmer alone. Enter Brit+Co, which has perfectly parlayed pink into a seasonal color. What's more, they've used a bright and well-themed photo to tie into their overall color palette, to create a cohesive and clean look. It's not simple but it's not crowded, either. In fact, it feels just right for their audience.
Best in class for: Complementary colors
30. The Cleaver Quarterly
@ReadTheCleaver

Its name may not tell the whole story, but the Cleaver Quarterly – "Chinese food. Read all about it." – uses its Facebook image to fill in the ending. By using eye-catching imagery in its Facebook cover photo, they pull your attention to the details– in this case, details that highlight possibly unfamiliar ingredients that will become familiar, as you read all about Chinese food. This is a photo that will be noticed and, more importantly, remembered.
Best in class for: Noticeable details

Creatives know: Sometimes we just need a bit of inspiration. And that's what Creators strives to do with its lovely Facebook photos, which show artists in various stages of inspiration, project execution, and completion. Bonus points in this example for using mixed media, so almost any type of artist can see his/herself in the creation. This the photographic embodiment of the platform's mission statement: to make art more accessible to a wider audience.
Best in class for: Inclusive imagery
32. Hockey Now
@HockeyNow

If you ever run raffles, contests, surveys, polls, or similar offers for your fan base, then take your queue from Hockey Now: As each step of this now-finished contest advanced, they changed their cover photo accordingly. The final image in the series, this cover photo announces the winners – an immediate, no-scroll answer for fans who didn't see the announcement and don't want to weed through dozens of updates to search for it.
Best in class for: Keeping up with a contest

If you're not familiar, Livestrong works to improve the lives of people living with cancer – a mission their Facebook cover photo perfectly reflects. One look, and the pop of yellow on a black-and-white palette tells you exactly where to look: Survivor. Because, Livestrong wants people to know that they're not alone, that they can fight their cancer, and that they can survive. And this image illustrates that perfectly.
Best in class for: Strong sense of purpose

Another video entrant to our list, Mashable uses repeating video – it's on a continuous loop – to catch your attention (and keep it, hopefully). Not only is the motion attention-getting, but the simple and cool colors flow well, creating a sense of calm. You want to stop and watch THIS video. And that's exactly what Mashable is trying to demonstrate, given that the brand reports on digital news and innovations – a busy field with a lot of competition.
Best in class for: Snazzy video

Winners: travel
35. Blueways Ireland
@BluewaysIreland

Bearing a striking resemblance to BelleSoleil.com's cover photo – wending, unending paths do something to our collective imagination! – Blueways Ireland does an excellent job at evoking a sense of wanderlust. In addition to being a striking photo, the company uses a type of banner cover photo, which Facebook users can cycle through: It tells a continuing story, while inspiring travelers to go, go, go – and be the only people on this lovely Irish path.
Best in class for: Scrolling banner

You can't tell from our screenshot, but KLM's cover photo is actually cover video, and it's used perfectly: The company uses a slow-shot of their planes to evoke giddy emotion– the anticipation of takeoff – while branding their business. After you see this video, we bet you'll never again forget what a KLM craft looks like.
Best in class for: Video sense of place

Winners: fashion, design & creatives
37. Christian Pannicke

If you're not familiar with Christian Pannicke, then you should know – his signature color is turquoise. And that's why we love his cover photos, which often incorporate that color in eye-catching but not nausea-inducing ways. Case in point: this fantastic overlay, which pulls together a smorgasbord of words and images, using turquoise as the tie that binds. It's unique, it's clean, and it's undeniably cool.
Best in class for: Sleek overlays
38. Natalie Foss


If you're an artist or creator of any sort, it can be sorely tempting to collage a cover photo out of all your work. Don't get us wrong – that can work. But it's not the only way. This cover photo from Natalie Floss shows another: one solitary work, showcased to its best advantage. It's not only beautiful, but it gives your work its due. And it shows potential customers just how talented you are. A collage doesn't have enough detail for that.
Best in class for: Less is more
39. Daniel Patrick Simmons
@DanielPatrick

Small businesses often have a hard time honing in on the perfect Facebook cover photo, but Daniel Patrick Simmons doesn't: Using a simple photograph with basic (but not so basic) word overlays, this one photograph already gives fans a quick-view of his creative process. It also shows off his aesthetic: clean, simple, and uncluttered, with plenty of white space. You like this photo and chances area, you'll like the artist, too.
Best in class for: Using the tools of the trade

Lady Gaga seems to do just about everything right, when it comes to her marketing and self-branding, so it comes as no surprise that her Facebook cover image is on point. We love that it's artistic, like the artist herself – it's a reflection of Lady Gaga's personality – but it's also a bold, eye-catching, and timely reminder that the performer is in residency. Get thee to Las Vegas, fans!
Best in class for: Artsy promotion
41. Sandra Dieckmann
@sandradieckmann

Hey, creatives! Why not do as Sandra Dieckmann does and leverage your Facebook cover photo as your own free billboard? Navigate to her page and you're immediately intrigued by her artwork and all its details; it's almost impossible not to stop and study it, for at least a few seconds. (And a few seconds is a lot, in Internet time.) So, go ahead – if you've got it, flaunt it! Don't be afraid to show off on Facebook.
Best in class for: Flaunting the goods

Another selection that tells a story, this cover photo from Seaside Spirit does an excellent job of showcasing art while telling a wistful story– a story that evokes emotion and highlights design sense, demonstrates brand aesthetic while capturing a mood. It's lovely, it's calming, and it flows very well – all things that Seaside Spirit wants to capture.
Best in class for: Selling the story

Artists often feel they must choose between showcasing themselves and their artwork, but Splintered Studios knows differently. In many cover photos, artist Stephen Quick can be seen with his artwork – a kind of creative action shot. No longer must you settle for this or that; done right, you can have this and that, all in one photo.
Best in class for: Action shots
44. Tanya Shatseva
@tanyashatseva


Yeah. We could leave this explanation right here because this image does the talking. And, that's the whole point, right? Your Facebook cover photo should talk up a storm, just like this one from artist Tanya Shatseva. It's so beautiful, so textural, so dimensional. Don't you want to dive in? If this is your kind of art, then we can't think of a better way to highlight your talent, than to show snippets of it, up close and personal.
Best in class for: Texture that's touchable

Winners: odds & ends

When you think of design in 2018, you probably think graphics: fancy programs and lots of digital tools. But D&AD understands that even today, most designs begin with the most basic of tools – paper and pencil. And so, they start there: with a Facebook cover photo that reminds you of any design's origins, off-screen and just after they've crawled out of a designer's imagination. It's back-to-basics and we love it.
Best in class for: Putting pencil to paper
46. Folk Wellness Co.
@FolkWellnessCo

Color theory is a big part of any branding and/or marketing, but that doesn't mean it's easy to do. It depends on a lot of factors but when it works, it works. And that's the case with Folk Wellness Co, which uses an unconventional yellow – a color to incite action (and, hence, wellness – with a cooling aqua, to promote optimism and activity. It's a simple image but boy, does it make you want to step away from the desk and get a little active.
Best in class for: Color theory
When you are your brand, your cover photo can show that off. Guy Kawasaki's cover photo does a great job of this, not only making our subject the clear subject of the photo, but capturing his personality in its purest essence: One look, and you know he's friendly and approachable, and totally the kind of guy you'd like to hear speak. This photo "speaks" volumes, just like Kawasaki himself.
Best in class for: Self-branding
48. Slingshot

Gradients are cool again and Slingshot knows it. We know it, too, and we just love this Facebook cover photo. Because it doesn't get much simpler than a rainbow gradient. And it doesn't get much happier than a rainbow gradient, either! And that's kind of the point, as slingshot is showing off its fun and vibrant personality, as well as its au courant design sense.
Best in class for: Graded shades of cool
49. Southbank Centre
@southbankcentre

Welcome to the bridge between branding and photography. This excellent cover photo by Southbank Centre shows just how much an image can speak for your brand: color, lines, and clean design, all wrapped into one simple photograph. One, simple photograph that, while of just a tiny sliver of your brand (this is a staircase section), speaks volumes about your entire brand. It's professional, it's innovative, and it's artsy – apropos for an arts centre.
Best in class for: Branded photography
50. SpeechGear

We told you we liked collages! And, here's where they work well: With brands like SpeechGear, a company that produces enterprise-level, real-time translation software. When you think of their offerings in the real world, you think of rapid movement and in-the-now needs– of this visual kaleidoscope of business, moving quickly and in real time. This is one business where image collage is a perfect choice.
Best in class for: Well-purposed collage
Now you tell us – what are some of your favorite Facebook cover photos? Why do they shine? What emotion do they incite? And remember, a fabulous Facebook cover photo is just the beginning; it's what draws your audience in and grabs their attention.
Turn to Facebook Audience Insights to find out what content engages your audience most (and check out this post for expert tips on getting the most out of Audience Insights). And be sure to add a Facebook follow button to your site to ensure you're getting the maximum traffic to your new and fabulous cover photo!