How to Install Share Buttons for Blogger
Blogger blog-publishing service by Google allows multi-user blogs with time-stamped entries. Whether you're publishing your passion or want to share knowledge, Blogger helps you create a platform where you can be heard. By adding share buttons, we're also helping you grow your audience and likelihood that your content is found!
Step 1: Design your share buttons.
Head to the ShareThis design platform. Choose the social channels you want to feature and customize your buttons.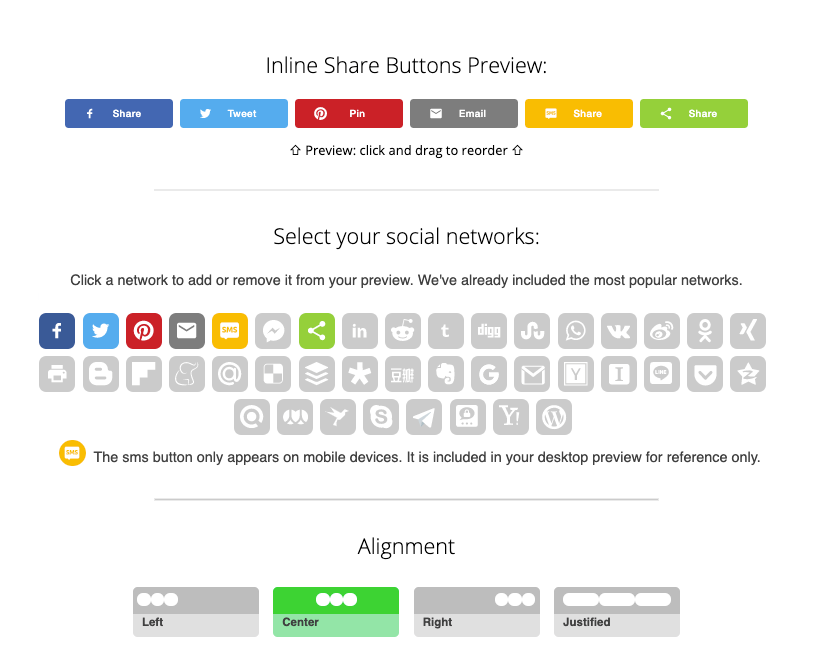 Step 2: Select HTML as the platform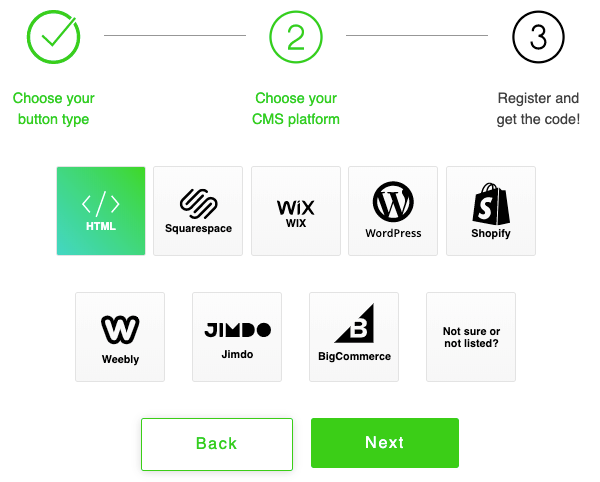 Step 3: Click "Register & get the code."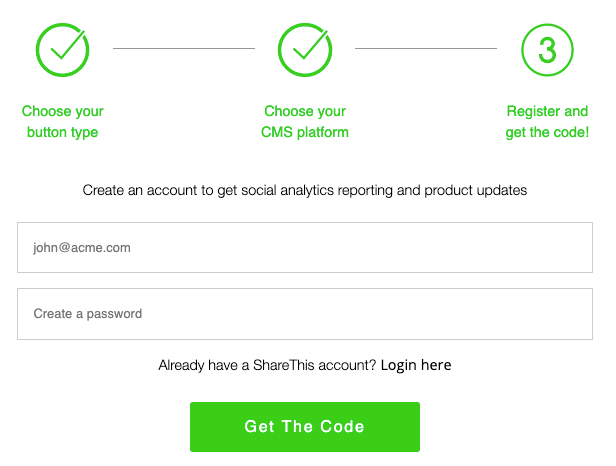 If you haven't registered yet, sign up for free in seconds.
Step 4: Copy code under "Install sharethis.js on your website."
Keep this page open, as you'll come back for the code under the second section. Copy the first part of the code and head into your Blogger account.
Heads up! Since Blogger uses XML you'll need to change one part of the code:
---
Replace "&product" within your unique installation <script> tag with &amp;product" in order for it to work properly with Blogger. (Blogger only!)
---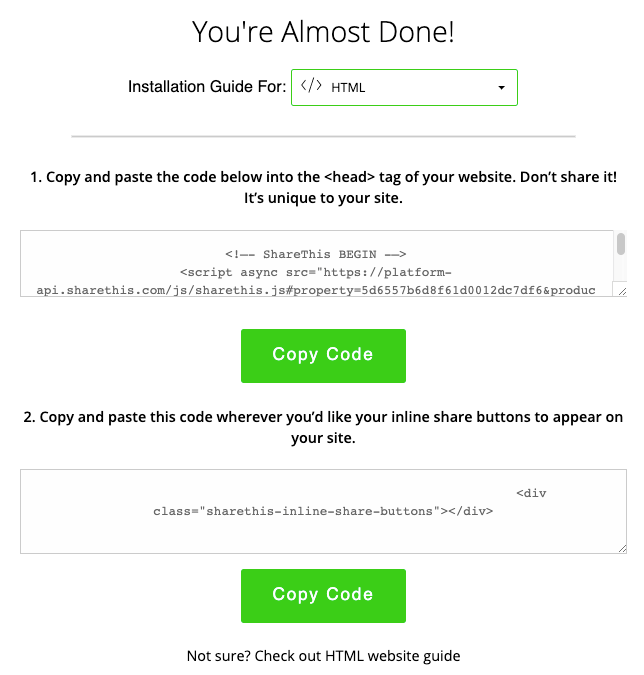 Step 5: Now within Blogger, go to Themes → Edit HTML.
Step 6: Now paste the code you copied from ShareThis between the <head> tags
Step 7: After you have saved your theme, go to a page you wish to add share buttons on.
Step 8: Now go back to ShareThis' copy code page and copy the <div> section.

Step 9: Once copied, go back to Blogger and edit the HTML and add your Inline Share Buttons' <div>
Result: