Whether it's Throwback Thursday, something old has become relevant again, or you're just in the mood to revisit old memories, there are lots of reasons you might want to reshare your Instagram pictures. Or, maybe you're wondering how to share someone else's content.
You've come to the right place: below, we'll cover everything you need to know about resharing on Instagram.
Sharing isn't simple on Instagram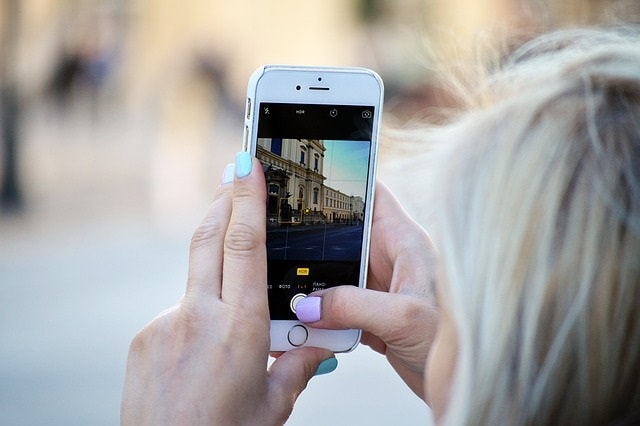 First things first: You might be wondering why something as seemingly simple as sharing a social media post warrants an entire blog post. The answer: There's no obvious share button on your own posts or even the posts of other users that makes it easy to share content, so we're going to show you how to get it done.
In fact, Instagram doesn't allow you to share content (photos or videos) from outside the platform, which is why you won't find an Instagram share button among the many social media buttons available (although you can add an Instagram follow button to your website). You can only add photos and videos directly from your smartphone or tablet.
Exploring the basic menu options
Screenshot via @cocacola
If you click on the menu button (the three vertical dots icon in the upper-right area) of someone else's post, you'll see three options:
Report…
Copy Link
Share on Messenger
Basically, you can copy the direct link to the post, or you can share it via Facebook Messenger.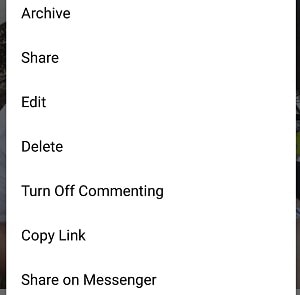 Click the same menu icon on one of your own Instagram posts, and you get a few more options:
Archive
Share
Edit
Delete
Turn Off Commenting
Copy Link
Share on Messenger
Click "Share," and on the next screen, you can write a caption and share your Instagram post on Facebook, Twitter, or Tumblr. Suspiciously missing from this list is, of course, Instagram itself. So how do you reshare your content (or someone else's) on Instagram? Fortunately, there are a couple of workarounds.
Sharing an Instagram post as part of a Story
While you can't share another user's post in your own Instagram feed as a standalone post, you can share it as part of an Instagram Story. Rather than an actual post, though, it becomes a sticker. This is a new feature just released in May 2018, and it appears to be sticking around – at least for now. But as with all social media features, it's up to the whims of the powers that be.
To share another user's post as part of a story:
Click on the icon that looks like a paper airplane underneath the post you want to share.
Select "Add Post to Your Story."
If you're familiar with the inner-workings of Instagram, you probably noticed that this is the same method that you use to share a post directly with another user.
Now, when you click the option to add a post to your story, you'll see it as a sticker with a customized background. You can rotate, move, and scale the sticker. Want to see more styles? Tap the sticker to explore your options.
You can do the same with your own Instagram posts, but for other users' posts, it is limited to public Instagram accounts. (Hot tip: If you don't want other users to be able to share your posts in their stories, you can opt out in the settings.) But what if you want to reshare your post as a new, standalone Instagram post?
Using resharing apps
The most obvious way to reshare your Instagram pictures is to create a new post using the same image or video, but that can get pretty tedious. One of the most commonly used methods for resharing content is through the use of a third-party resharing app, such as InstaRepost or Repost for Instagram. There are a variety of options for both iOS and Android users.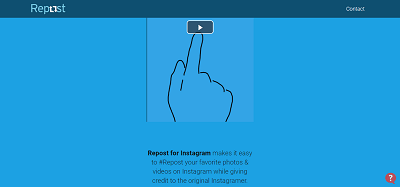 These apps are fairly intuitive – for instance, to use Repost for Instagram:
Launch the native Instagram app and locate the post you want to reshare.
Click on the three-dots icon in the upper-right area of the post and select "Copy Link."
Open Repost for Instagram, and the post you copied should already appear on the screen.
Simply tap on the post when you're ready, make any adjustments you want to make, and then click "Repost."
If you don't want to download another app (or deal with moving between two apps), you can always use the tried-and-true screenshot method:
Snap a screenshot of the post you want to share.
Create a new Instagram post using your screenshot as the image.
One thing to keep in mind: If you share another user's post as part of your story or use a reposting app, that user will get credit as the source of the original post. That's not necessarily the case with the screenshot method, depending on how you crop your screenshot. You should always give other users credit for their own work and ask permission before you share it.
Resharing content on Instagram may not be as straightforward as it is on other social media apps, but it is do-able if you're in-the-know.
We've also created a series of free Instagram resources, including: our guide to the proper Instagram character limit, answer to the question "how to share a post on Instagram," our collection of tips and tricks for optimizing your Instagram profile photo, and our guide to optimizing your Instagram giveaway copy.