Unlike its cousins – Facebook, Twitter, and the like – Instagram was built around visual content. This is the platform where your images, photos, video, and other visuals are meant to shine.
But, that doesn't mean that your words don't matter, too. In fact, the right words can (and will) make a major impact on your Instagram success: They provide context, they stoke interest, they seek out new eyes. Great captions can make or break your post engagement.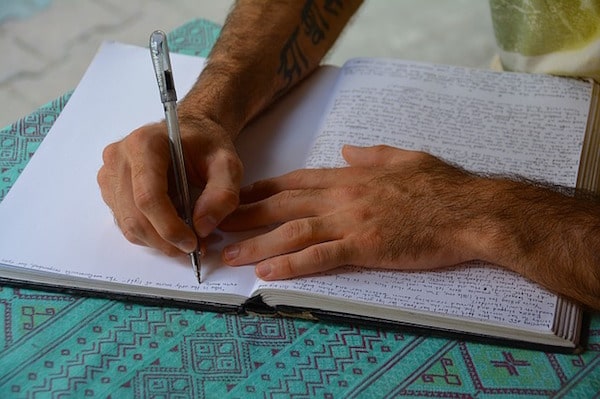 Just because you can doesn't mean you should: Instagram may have a 2,200-character limit, but your posts should fall short (very short) of that!
Don't worry – you're not the only one to struggle with your Instagram captions. It's the age-old question: Famous quote or music lyric?
Okay, okay we're kidding. Sort of. Because we've all copped out, a time or two (or ten), by posting our fabulous photos paired with a tired quote. Or, worse – an emoji. Because what we wanted to say was too long, or too complicated, or too _____.
So, when it comes to Instagram, how long is too long? How many words or characters can you get away with, before the Instagram community lays the smackdown? (Or, worse, ignores your posts completely!)
First things first: what is the instagram character limit?
If we're talking sheer numbers and absolute capacity, the Instagram character limit is 2,200 characters.
But, the story doesn't stop there. Of course, it doesn't!
Beyond limits: What is the ideal length for instagram posts?
Right now, you may be thinking, "Okay, 2,200 characters! That's a lot of room to play. Maybe I can write my insta-novel and fit it all into just one caption!"
Stop right there, budding novelist. Just because you can doesn't mean you should. (Also, you can't. A novel is ~450,000 characters.)
Let's put this into layman's terms: If the average word contains 5.5 characters (including one space), then 2,200 characters equates to about 400 words – or, approximately one full page in Microsoft Word, single spaced. Or, for an even better reference, this blog post is about 5,600 characters.
Think about trying to fit more than a third of this blog post into one Instagram photo caption. Oh, the horror.
And thus, we circle back to the beginning: Just because you can doesn't mean you should. No Instagram caption should ever reach 2,200 characters. In fact, your captions shouldn't even rub elbows with 2,200 characters.
Consider this: Instagram captions truncate at 125 characters. In other words, if you want your entire caption to display, it should be no more than 125 characters. That's a far cry from the if-we're-getting-technical-about-it 2,200 character limit.
So, what's the ideal length for Instagram captions? Well, it depends. But, marketers generally agree: your target is about 138-150 characters for product-based brands and 150+ characters for service-based brands.
No matter what, always be sure to put the most important information (including your call-to-action) first.
How to make the most of your instagram character counts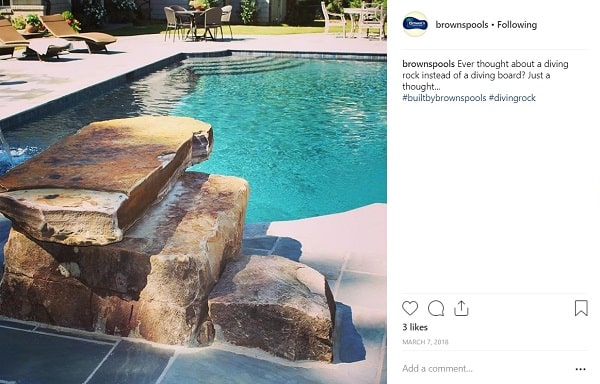 Screenshot via Instagram by @brownspools
Let's pull back for a moment and discuss the most important element of a successful Instagram post: engagement.
Long gone is Instagram's chronological feed – show 'em as they are published – and all hail the new algorithm, which is based primarily on engagement: Which posts get the most likes, comments, shares, views, saves, DMs, and any other form of interaction?
In Instagram's own words [to users], "The order of photos and videos in your feed will be based on the likelihood you'll be interested in the content, your relationship with the person posting and the timeliness of the post." At the heart of it all, lies the user experience.
We've already covered Instagram best practices but, with this – and by this, we mean Instagram users' experiences with your posts – here are a few tips to help squeeze the most juice from your ~133- to 150-character Instagram captions:
Tip 1: Tell a story
If engagement is the goal, then the most important step in reaching that goal is storytelling.
In every post you make, be sure to write a caption that sets the scene, involves the audience, stokes interest, and then invites interaction (ex. with a question). And, here's a tip within a tip: Once you've done your storytelling, read back over what you've written and edit for brevity. Keep it concise and make it snappy!
Tip 2: Invite action (aka your CTA)
Whether you're firing off questions or requesting feedback, linking your bio or asking for shares, every Instagram post should request some sort of action. This is known as your call-to-action, or CTA, and it's an integral ingredient to your posts.
After all, you don't 'gram for the mere fun of it; you're here for a reason, whether it's better branding or sales. Don't forget that reason.
Tip 3: #Hashtag the heck out of it
Don't overdo it but yes, you're going to want more than a handful of hashtags to finish off most of your Instagram posts. So, yes, save some characters for a few great hashtags – for all those #powerful #hashtags that #sparkengagement. Because on Instagram, as on no other platform, hashtags are a true component of your storytelling.
Tip 4: Make your images count
Okay, so you've crafted the perfect caption. It's concise, it's witty, it's questioning, and it's primed for deployment.
Don't mess it up, now! Your perfect captions should be accompanied by perfect images: Not just ideal composition and deep interest, but also the right image dimensions for Instagram. It's a match made in heaven.
Want an effortless way to get more Instagram followers?
Now you know how long (or rather, short) your Instagram captions should be. Now, as you craft your meaty-yet-concise captions, don't forget to promote your posts! The  ShareThis Instagram follow button  is a perfect tool to boost Instagram engagement, and it's also mobile optimized, lightweight, and easy to configure and install. Check it out!