Introducing the ShareThis Social Analytics Dashboard: Simple, straightforward, and actionable insights
As a savvy content creator, you know that it's not enough to produce great content and encourage people to promote it via sharing buttons.
You also want to know whether the content has resonated with your audience and how you can optimize your content strategy accordingly.
Let our new Social Analytics Dashboard help you out!
It's great to see that your share count has gone up. But let's be honest, you don't want to have to whip out calculators or bring in Google Analytics experts to tally your social shares and unlock interesting relevant insights for your brand.
We hear you – the Social Analytics Dashboard provides simple, straightforward, and actionable insights at your fingertips.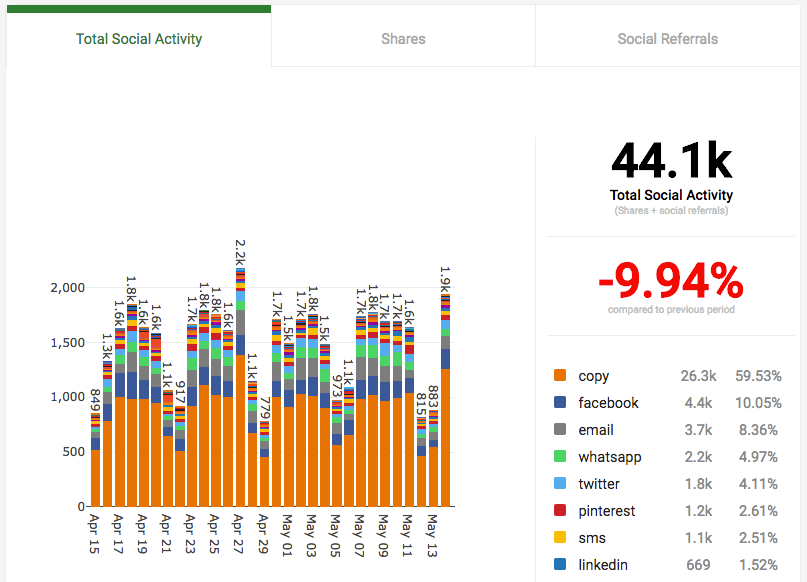 Wondering which pages on your site get the most shares?
The Social Analytics Dashboard gives you a bird's-eye view of your top 10 most shared URLs since yesterday, over the last 7 days, and during the previous 30 days. You can also see the top URLs by social referrals.
Speaking of social, want to know which social channels are killing it?
We've got you covered — You can easily see which channels drive the most social shares or social referrals so you can refine your content and social media strategy with precision.