You know how powerful images can be, and so does your audience. And even though you may be packing your site with the most impactful, beautiful, and perfectly-placed photos and graphics, they won't go anywhere unless your audience has the tools to share them.
That's why we're introducing Image Share Buttons!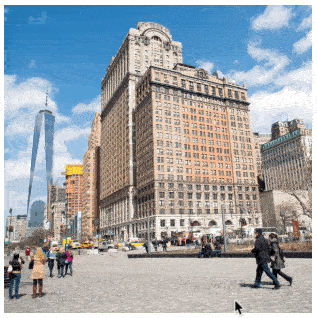 Visitors to your site already love you for providing share buttons, follow buttons, and reaction buttons for them to engage with your content. Thanks to you, they can repost your content to Facebook, follow your brand on Instagram, or simply let the world know that your site made them go:
But what if your audience wants to let an image do the talking? Image Share Buttons are designed for just that.
Ready to get started? Sign up or log into your dashboard to get Image Share Buttons on your site today.
Want to customize your Image Share Buttons?
We thought so. ShareThis tools are built to be nimble enough to fit in seamlessly with any site. You can customize their shape, size, and, most importantly, which sharing channels you want to encourage.
Whether it's a stunning photograph, a mind-blowing infographic, or an irresistibly cute puppy snapshot, it deserves to be seen. Once you enable Image Share Buttons, your audience can share your best visual content to social media or privately through email and SMS.