How to Install Share Buttons on Squarespace
Squarespace is a popular drag-and-drop website builder that allows you to build a professional website without coding. It's a powerful tool that provides many integrations and features, including support for Apple News and integrated marketing tools for all publishers using its functionality. Squarespace is currently the 10th most commonly used CMS platform with over 1,000,000 paying customers.
This tutorial will walk you through the steps needed to add ShareThis share buttons on your Squarespace website.
1. Sign up for ShareThis buttons by going here.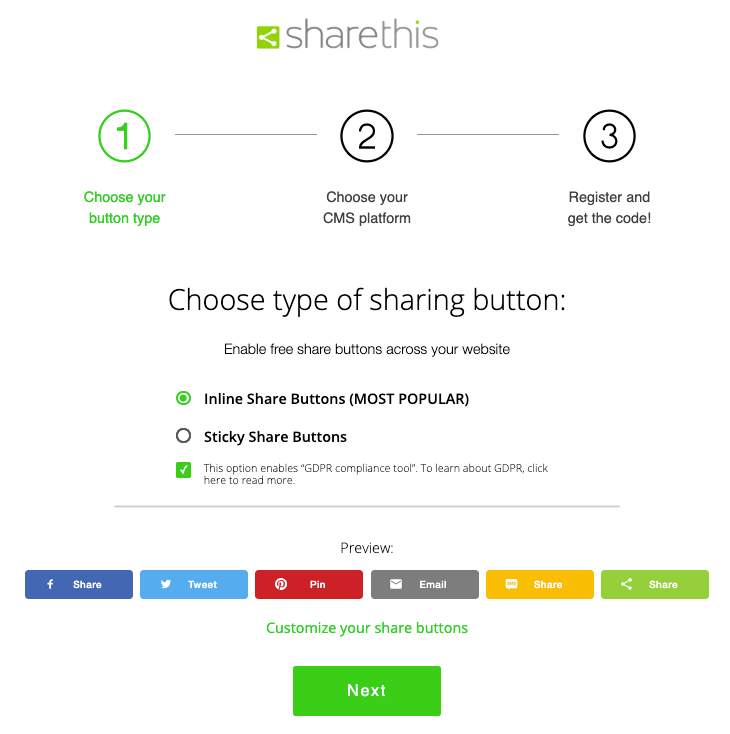 2. Complete registration until you are given a personal code and have come to the Copy Code page.
3. Once you've copied the first part of the code, log into your Squarespace account and go into Settings.
4. Scroll down and click on Advanced.
5. From the list of options, click on Code Injection.
6. Paste the code for the share buttons in the header field and click on Save.
7. Once you've inserted the header code, the next step is to copy the 2nd code on the page which is where you will be placing your share buttons. Paste this code anywhere you'd like your share buttons to appear and you're done!
Adding social features like share buttons will help visitors share your blog posts on their own, further increasing the reach of your website. It will also save users time of manually opening their social profiles to copy and paste links. If they think your content is interesting, they can quickly click on a button and voila – it's shared!
By installing ShareThis buttons you're able to have social sharing buttons on your Squarespace website in a few easy steps.