Feb 12 2019
|
Best Practices
How to embed a Facebook feed on a website (and when you should and when you shouldn't)
So, you want to embed a Facebook feed on your website, blog, or other online destination – but you're not sure of the best method? Not to worry, we'll take you from unsure to embedded in just a few hundred words.
But first, did you know? As of December 2018, Facebook reports 1.52 billion daily active users and 2.32 billion monthly active users. To put it in context, that's 30% of the world's total population.
That's mind-boggling. It's also a great reason to link your Facebook page with other front-facing media, including your website. From post likes and photo shares, to Page likes and one-on-one messaging, Facebook can serve as an important marketing and engagement tool.

Are you wondering how to embed your Facebook Page feed on your website or blog?
And so, now you're thinking about embedding your Facebook Page feed on your site, so you can introduce visitors to your social side and invite engagement, without ever directing them off your site.
We have three [simple] methods to get your from here to there. No serious tech skills required! (We promise not to deploy the acronym API, not even once.)
Method 1: use the Facebook page plugin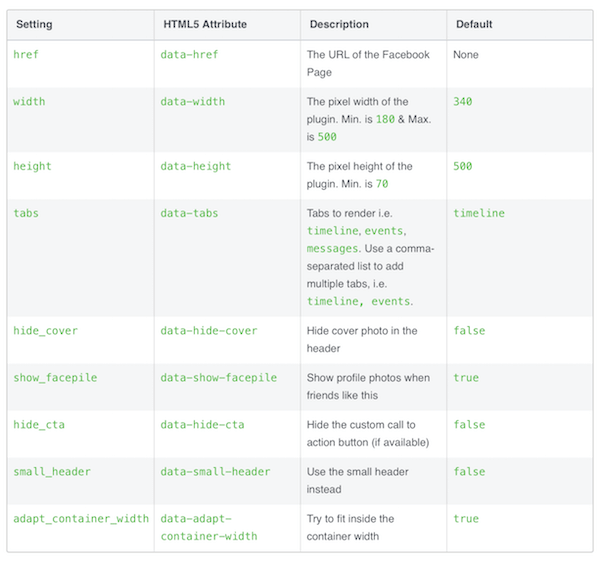 Facebook offers several built-in customizations to display your Page feed.
We love dead simple and when it comes to that, it doesn't get much better than Facebook's own Page Plugin. Seriously:
Visit the Page Plugin page;
Copy/paste in your desired Facebook Page URL (tip: it's likely already there, if you're viewing from a linked profile account);
Select your preferences, for example Tabs, Width, and Height of the output display;
Click Get Code;
Copy and paste the code into a blog post, your sidebar, or anywhere else on your website.
And… done? Well, not quite.
If you look back up to Step 3, let's talk about those preferences for a moment. Facebook gives you quite a bit of play with how your embedded feed displays: For example, you can display your timeline with one code and showcase upcoming events or enable Facebook Messages with another. Comma-separate those bad boys, and you can have both.
You could hide your cover photo or display it proudly. You can show friends [of your website browser] who like your page and/or flash your custom CTA. You can change the display language and even enable adaptive width displays, to appeal to any kind of website visitor. There are quite a few options available, so do have a look around before you click Get Code.
When to use method 1: If you need simple page feed display on your website, don't want to fuss around, and are happy with the three basic options (display your timeline, comments, or message capabilities), then go for this free, Facebook-backed option.
Method 2: use plugins and/or widgets
While Facebook native code offers quite a few options, it does have limited functionality. So, what's a social site to do, if the Facebook Page Plugin doesn't adapt to their needs?
Enter the world of third-party plugins, which allow greater customization, especially for sites that wish to display their Facebook feeds in a grid layout (a common wish, by the way).
Here's the hard part: There are many (many!) options and you'll have to find the one right for you – for your website platform and for your customization needs. Here are a few:
Custom Facebook Feed Plugin for WordPress: A nearly 5-star plugin (on 200,000+ active installs) that's extremely customizable, this one makes it easy to display multiple feeds and is even search-engine crawlable.
Recent Facebook Posts Plugin for WordPress: A highly rated plugin (with 20,000+ active installs) that allows WordPress site to render in HTML your recent Facebook Page updates.
Paid Options: If plugins aren't your jam or your site doesn't function on WordPress, there are still some super-customizable options. Sites like EmbedSocial and SociableKIT offer paid options ($15-$30 per month, for the lowest tiers).
When to use method 2: If you need more customization than the Facebook plugin (method 1) allows, then you're going to have to get a little technical. Put in a little bit of work (and maybe some cash), and you'll be able to create beautiful, embedded Facebook feeds to display anywhere and everywhere.
Method 3: don't embed; share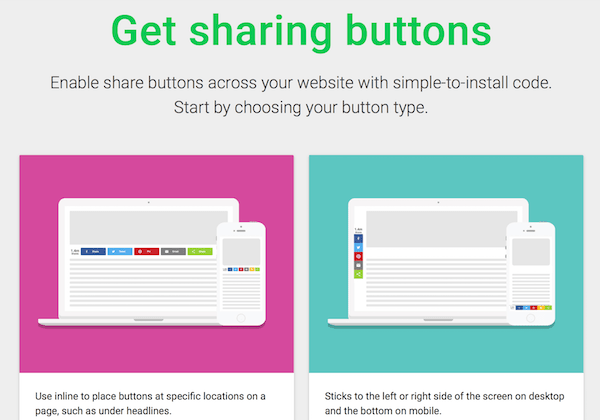 Here's a thought: Why do you want to embed your entire Facebook feed? You may have a fantastic reason – and if you do, just scroll back up to Methods 1 and 2 – but if you're just doing it because some internet rando told you to, you may want to rethink your strategy.
Because, here's another thought: When you embed all your feed info on your site – for example, into your blog sidebar – you erase all mystery. There's no question: What are they posting? What photos do they share? What do people have to say about them?
So, as an alternative, you could instead embed share, follow, and reaction buttons – lower-level engagement that invites interaction without giving it all away.
The goal here is to invite social shares and/or draw people onto your Facebook page, where they're more likely to engage – scroll through posts, like what appeals to them, etc. – and then, ultimately, to like your Page and follow your updates from now to eternity.
If this sounds like your kind of strategy, then have a gander at our Facebook Share button, Facebook Follow button, and Facebook Reaction buttons (Like, Love, Wow, etc.) – plus other Publisher Tools designed not only for user satisfaction, but to get you the most Page likes, post shares, and other engagement that matters.
When to use method 3: If you get a lot of Facebook engagement (that can only be shown off on your Facebook page) or, for whatever reason (page space, wonky code, an air of mystery…), you don't want to embed your entire feed, but do want to invite shares and likes, this is the right choice.
No matter what, invite shares!
Even when you choose to embed you full Facebook Page feed on your website or blog, you should still invite shares, likes, and other engagement, too. Take 5 minutes to install our Facebook Follow Button, then sit back and watch your Facebook following grow overnight!
Be The First To Review!
---
Review This Share Tool: