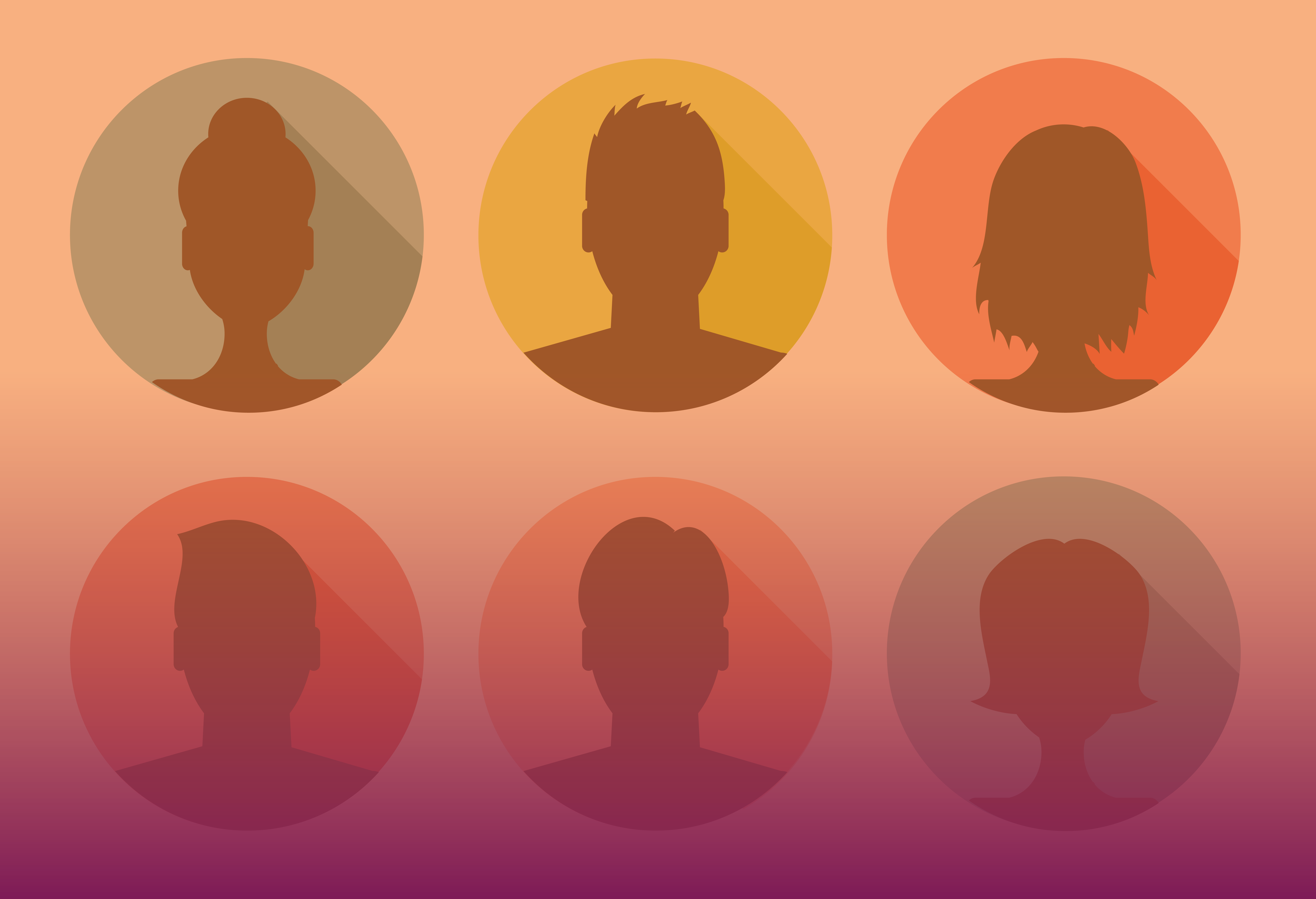 We've talked about the ideal dimensions for your Instagram posts and images, as well as the best days and times to post on Instagram, but what about your profile picture? Your Instagram profile photo is one of the first impressions you make on visitors, so obviously you want to make it a good (and lasting) one.
People draw conclusions about a person or brand from a photo in as little as 40 milliseconds. Instagram's small profile photo size, coupled with the shockingly short amount of time you have to make an impression, getting your profile photo right is paramount. Here's what you need to know to ensure a perfect profile photo.
Screenshot via @kyliejenner
Instagram profile photo dimensions
The visible size of an Instagram profile photo is 110 x 110 pixels on mobile, and 180 x 180 pixels on the web. That means that's the size of the photo as displayed on your profile. In the feed, it's scaled down even smaller, to 40 x 40 pixels. Just to throw a wrench in the mix, your profile photo doesn't actually display as a square: it's a circle. So, you'll need to leave some empty space in the corners.

Screenshot via @gordongram
That doesn't mean that your photo has to be this precise size when you upload it, though; you can upload photos much larger than 180 x 180 pixels. The key is to ensure that your profile photo is square, with an aspect ratio of 1:1, to ensure that it displays properly. In general, an image of about 200 x 200 pixels works well without risking any blurriness or distortion when the resized image is displayed to users either on mobile or on the web.
If your original photo isn't a perfect square, you can simply crop it to eliminate the excess. Just be sure to keep the elements that you want to focus on in the visible area, leaving enough empty space in the four corners so important visual elements are aligned perfectly when the image is displayed as a circle.
Tips for an amazing Instagram profile photo
Whether you're using a photo of your own smiling face or something else as your profile photo, there are a few tricks and tips to follow for a great profile photo.
Photos vs. logos
The first decision to make is whether you'll use a photo or a logo – or some other branded image. The answer depends on the type of profile that you have. If you're a solopreneur (meaning that essentially you are the brand), a photo of yourself makes sense for your profile image. The same is true for personal profiles as well.

Screenshot via @cocacola
For brands that are widely recognized by the company logo, the profile photo is the perfect location to add your brand's stamp to your business profile. If your logo isn't square, you might consider creating a modified, square version of your logo for your profile photo. The good news is that logo will come in handy for other social media profiles, too, as images with a 1:1 aspect ratio work well for Twitter and Facebook, as well.
Alternatively, brands might opt to use a photo that features a product. Whatever option you choose, make sure it's on-brand and in sync with your other social media profiles.
Get the background right
If you're not using a logo, there are other aesthetic considerations. One of the main considerations is the background: it should be flattering, yet provide enough contrast. Neutral backgrounds work well for most purposes.
Another background consideration is clutter. If you're using a photo of yourself or a product, a bunch of magazines stacked up in the background or a visibly messy room can detract from the power of your profile photo by competing with the main focus of the image.
Opt for soft lighting
Natural light tends to work well for most photography, particularly when the subject is a person. But you should also avoid direct sunlight, as you're more likely to capture shadows. For this reason, the natural light right around sunrise or sunset (aka 'golden hour') tends to work well. If you need to take a photo in the bright midday sun, go indoors near a natural light source like a window to get a similar natural effect.

Screenshot via @arianagrande
That is, unless you're going for a dramatic effect, in which case direct, bright sunlight works to your advantage for creating dark silhouettes. Dim lighting conditions can also make for an especially dramatic, impressive Instagram profile photo, so the right lighting conditions really depends on the effect you're going for.
Stick with it to ensure brand consistency
Once you've created the perfect Instagram profile photo, stick with it for a while. Some users change their profile image every few days, or even every day. But if brand recognition is your goal, using a consistent profile image will help your long-term followers (as well as new followers) easily recognize your posts when your profile image appears in their feeds.

Screenshot via @maccosmetics
You can even import a photo from Twitter or Facebook to use as a profile photo on Instagram. When you use this option, Instagram automatically uses the profile photo you're using on the network you're importing from. Keep in mind, though, that your profile image size is probably larger than the recommended 200 x 200 pixels or less for Instagram, so you'll probably want to upload a new photo specifically designed with Instagram in mind.
If you're trying to grow your Instagram following, keeping these best practices in mind to create an amazing Instagram profile photo will help to make a killer first impression when new visitors land on your profile. We also suggest installing the Instagram follow button to help you get more followers. Likewise, using a high-quality photo that's on-brand will help to solidify your brand identity on Instagram and beyond.
Looking to grow your following on other social media sites?