Reaction Buttons

How do you really feel about that?
Reaction buttons give your visitors a fun, quick way to interact with your content. Best of all, they look great on every device and are simple to configure and install.

Try it now: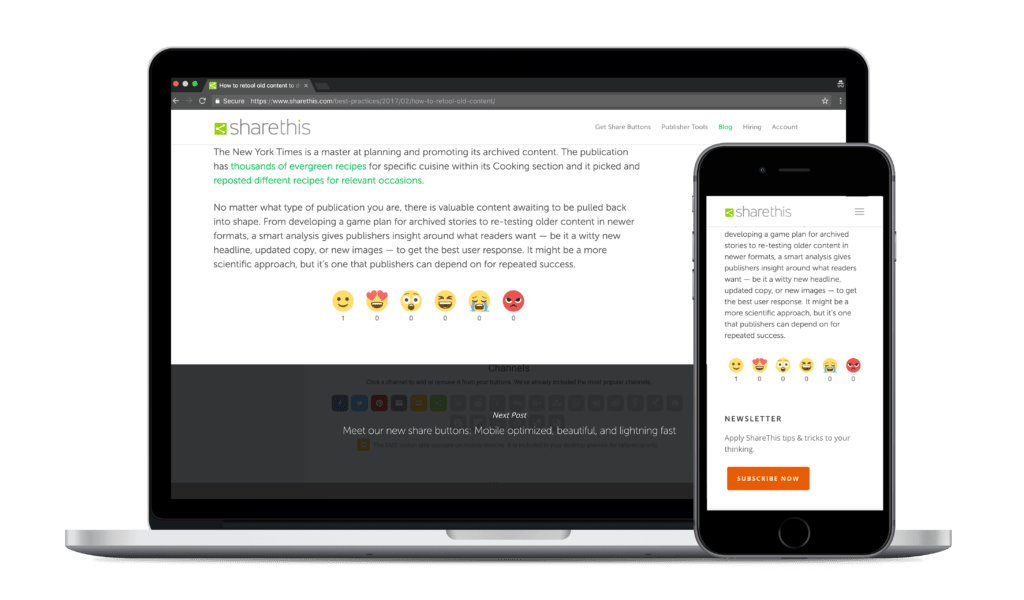 Like it. Love it. Wow. LOL. Sad. Anger.

With just a few simple clicks, you can install reaction buttons on your site today.
Open source just tastes better. Our beautiful reaction emoji's have been hand crafted with love by JoyPixels.
Frequently Asked Questions
Average User Rating(2):
---
Review This Share Tool:
Sugerencias de cambios
2019-08-07