How to Install Video Share Buttons on a HTML Website
Have you ever wanted to share to other social networks besides the standard networks used within a video? Video sharing amongst friends in group chats and via text messages is one of the most used functionalities in today's world, so we thought we'd make it easier! ShareThis is proud to be one of the first sharing platforms that allows users to add share buttons underneath their videos. No more trying to find a way to copy the video's url, all it takes is one click. We've added all your favorite social networks such as: Whatsapp, Telegram, SMS, Line, and more!
Step 1: Selecting Social Network
Go to https://sharethis.com/onboarding-video/ and select which social networks you would like to appear underneath your videos.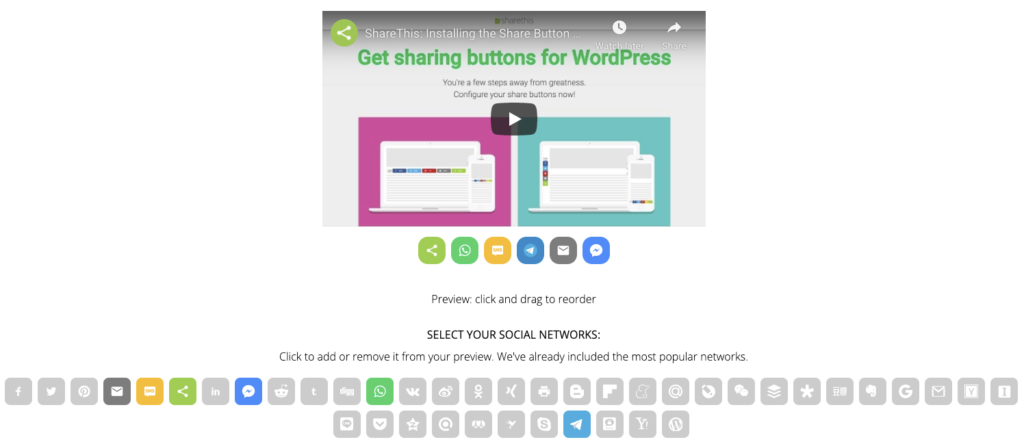 Step 2: Design your setup
Select alignment and size so its matches with your site, you can even round out the corners too!

Step 3: Select a Platform!
Customize your experience one step further by selecting the type of platform you wish to install our share buttons on!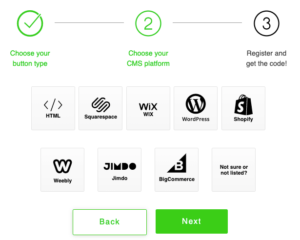 Step 4: Register and Get The Code!
Once you designed the share buttons to your liking, head to the last page and register in order to receive the code!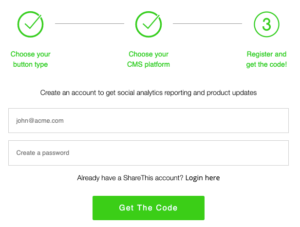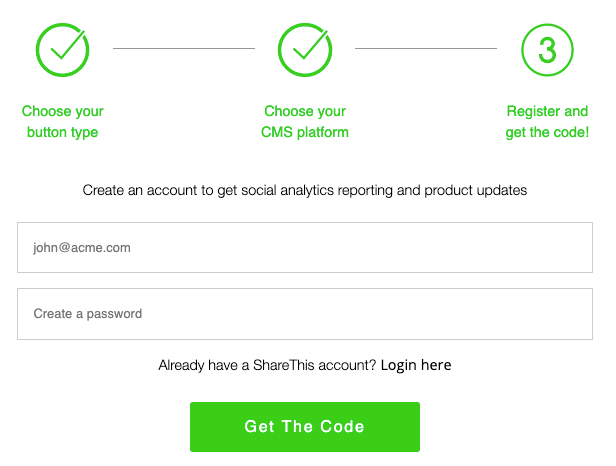 Step 5: Copy and Paste the Script into Header
After registration, you'll receive your unique javascript code. Click on the copy code button then paste the code into the header of your site template, right before the closing </head> tag.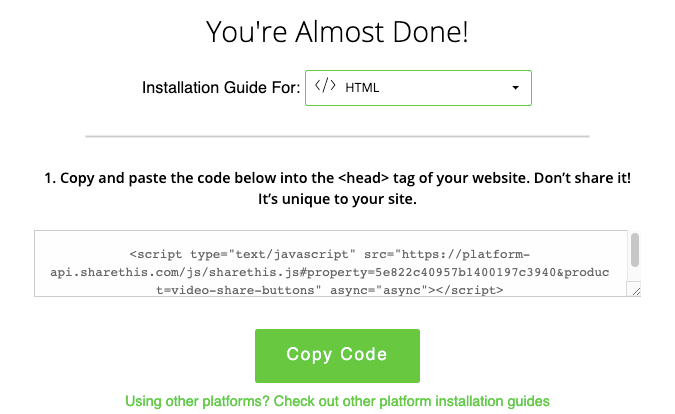 It should look like this: