It's time to look past page views and "Likes," and start harnessing the power of social share.
When people share your content, you won't just gain new readers; you'll also earn their trust. According to a new study by the American Press Institute, readers are more likely to trust an article based on who shared it—not who published it. Meaning, it's their friends' and family's word above yours.
As the report states, "It is the sharer's credibility, more than your own, which determines other people's willingness to believe you and engage with you."
If readers trust the sharer, they're also more likely to follow the news source on social media, recommend it to friends, and even sign up for alerts from the publication. That's why these sharers could be some of your most valuable assets.
Are you ready to build your own community of digital ambassadors?
Here are three tips for getting customers to take action and share your content.
1. Cover trending topics
At any given time, people are sharing a variety of trending stories across the Internet. Ask yourself how you can channel that momentum and contribute to the discussion.
Start by checking Google Trends, Facebook trends, and Twitter trends to see what people are talking about. And then use those insights to build your own unique angle.
Inc. did this with the Pokémon Go trend, for example. While everyone else was writing about the viral app and its impact on the gaming industry, Inc.'s team saw an opportunity to create a relevant article for its audience of small business owners.
The resulting piece, "How Pokemon Go Is Driving Insane Amounts of Sales at Small, Local Businesses," was one of Inc.'s most-shared pieces in 2016, racking up over 100k shares across social media.
2. Publish evergreen content
On the other end of the spectrum, you can publish content that is timeless. This will help you perpetuate shares for months or even years to come. Take The Atlantic, which found that older content generates almost a quarter of its traffic.
You can also tap into old content that performed well, and update it to make it new again. This will help you save time and resources while expanding the lifetime of your content.
For example, Buffer published a post about its transparent salary formula in December 2013. It ended up going viral on Twitter in May 2015, amassing more than 11,000 clicks and 3 times the normal engagement rate. Six months later, however, Buffer updated the internal process outlined in the post. So they created a new article, and placed the link at the top of the old article.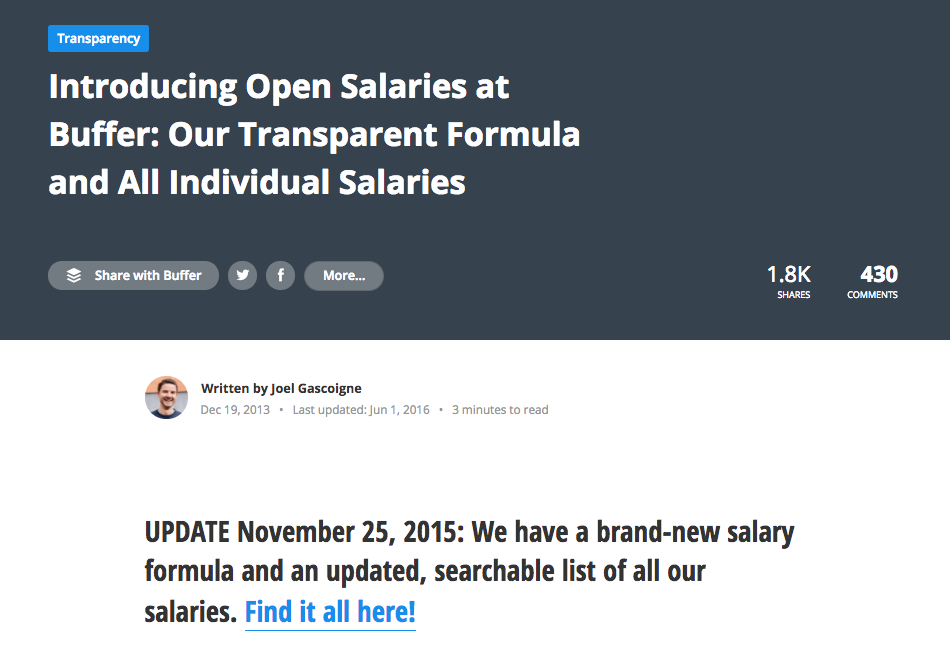 This way, anyone who visits the old piece will be taken to the retooled version. And Buffer can continue to generate shares.
3. Make sharing easy for your readers
Don't make readers paste your link onto their social channels. Help them share your content without missing a beat.
With ShareThis' social share buttons, for instance, you can easily customize the design of share buttons for the website. Just pick your social channels, shape your buttons, choose an alignment, and add a call-to-action.
If the share count of a particular channel, say Facebook Share or WhatsApp Share, is impressive, you can also display that number next to your share buttons. In fact, 70% of publishers who use our tool prefer to do that!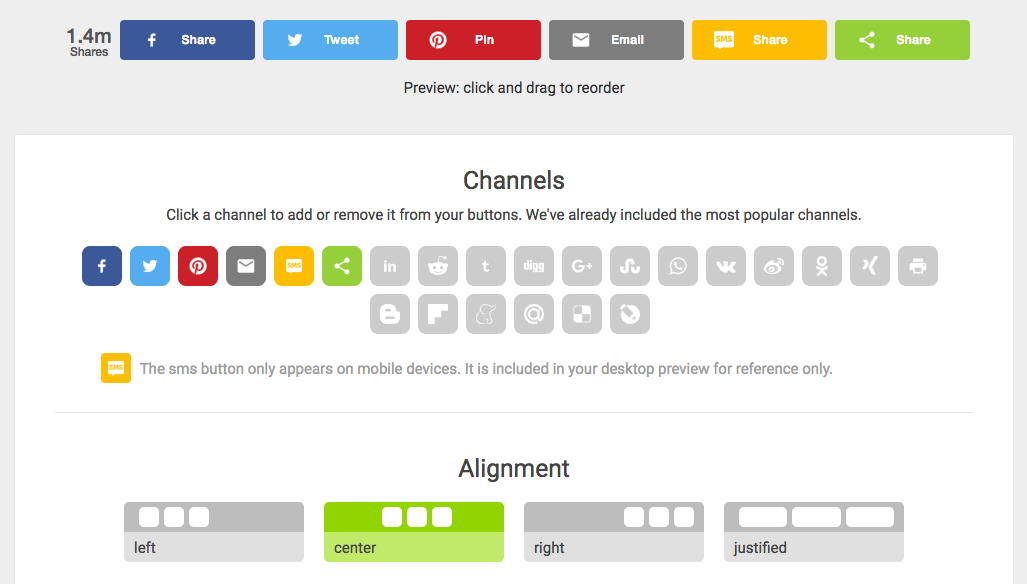 With these tips, people won't have to think twice about sharing your content. The moment it grabs them, they can spread the word and reach new readers with just a few clicks.
Want to get your readers to share your content on other social channels?