How to Install Share Buttons on Shopify
Shopify is one of the premiere ecommerce website builders that allow millions of people to sell a product online in just a few clicks. Increase the way people find your products by adding the ShareThis share buttons into product descriptions!
Step 1: Go to your Shopify settings.
Once within the Shopify setting's, find the "Customize" button and click on it to start editing.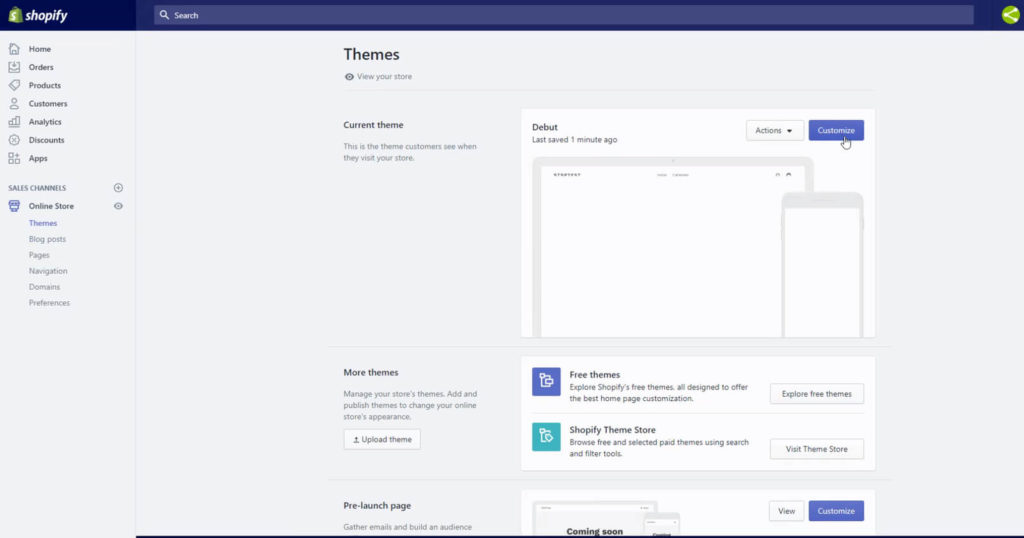 Step 2: Find "Edit Code"
At the bottom left you should see a drop down box labeled "Theme actions", click on that and then go to edit code.
Step 3: Edit your theme layout.
Within the "Edit Code" page, head to the Layout tab and select the theme you want to add share buttons to. In this example we are using the default "theme.liquid".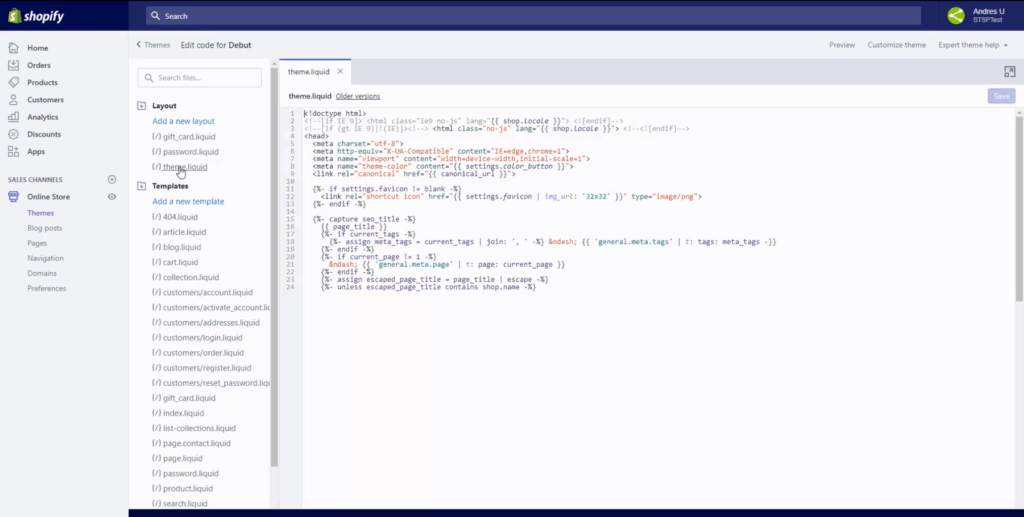 Step 4: Go to ShareThis and copy the code!
Now head to your ShareThis platform. If you haven't signed up yet, you can do so here: https://platform.sharethis.com/sign-up.
If you have already signed up, login here and then head to "Property Settings" to copy your code from here:
Step 5: Paste your unique installation object in your section.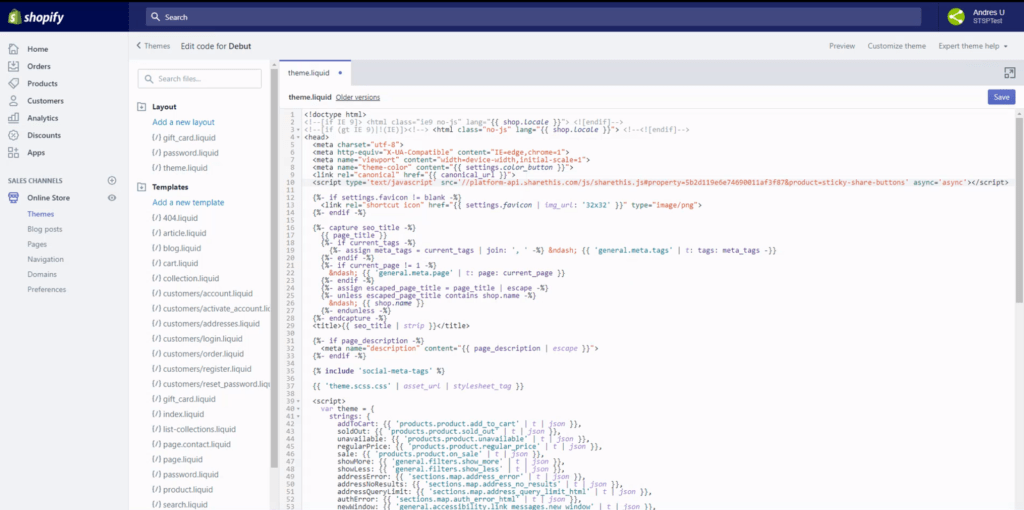 Step 5: Add code & Verify
Once you've clicked "Copy" within the ShareThis platform, go back into Shopify and paste your unique installation script within the <head> section. After you've added the ShareThis JS code and updated on Shopify, go back to the ShareThis platform and refresh the page until you see a banner like this on it:
Step 6: Customize and Copy Code!
Once customized, update your buttons' settings and then copy the <div> object within the ShareThis platform.
Step 8: Add your Inline Buttons object anywhere you want them to be displayed. Example:
Result: